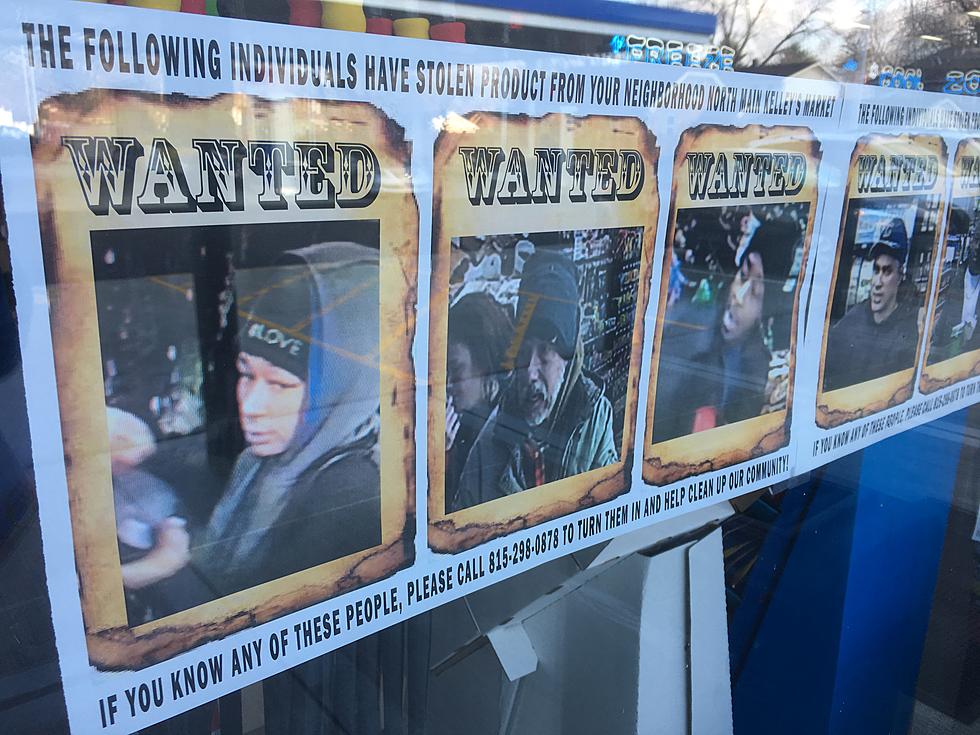 Rockford Gas Station Has Hilarious Response To Serious Shoplifting Issue
Rob Carroll, Townsquare Media
Don't even think about walking out of this Rockford Kelley's Market, 3338 N. Main St., without paying for your candy bar.
The gas station, which was recently renovated and expanded, is using an interesting approach to catch shoplifters.
Wanted posters complete with throwback frames hang in the front window of the store.
The top of the poster reads "the following individuals have stolen product from your neighborhood North Main Kelley's Market."
Below the photos, the poster encourages people to "help clean up our community" by calling a phone number.
The North Main Kelley's Market isn't the only location using posters to help track down shoplifters. The store at 321 N. Alpine Road also has posted photos of accused shoplifters in its front window.
The posters at this location might not feature the whimsical "wanted" frame found at the North Main Kelley's Market, but they at least try to explain how people stealing from the store is driving up prices.
---