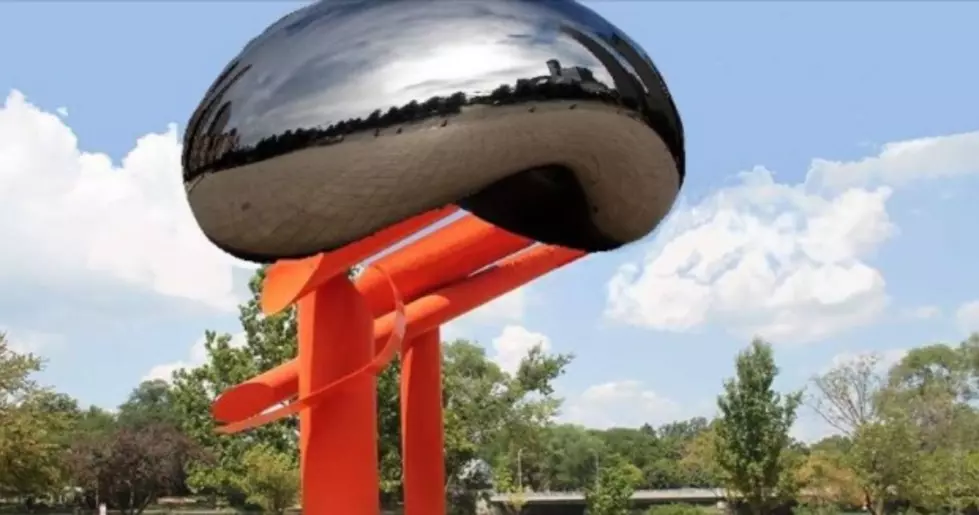 Rockford Guy is Assembling an Awesome Plan to Bring the Bean to Rockford
Gavin Epperson via Facebook
For the last few weeks, I've been able to experience some pretty fun and amazing things in the Rockford area.
Because of the Facebook "Events" page I've been to a nationally recognized pumpkin festival, a grape stomp and wine tasting, fall festivals and a distillery opening. Tell me again how there's nothing to do around here?
So, what's next on the list? This:
When I saw a handful of my friends checking the "Interested" box, I had to learn more.
I reached out the creator of the event, which touts bringing The Bean from Millennium Park to Rockford, and needed to know more.
"We're full steam ahead with the plan. I've spoken with city officials about reinforcing the Symbol to handle the weight of the bean and they've assured me it's not a problem. The current plan is to roll it down I-90 to Rockford. It may take a while but we've got plenty of helping hands to get it done. I'm sure it'll get scratched along the way so I'm planning an  event at a later date called, "Polish the Bean" where we'll gather and work to buff out those scratches and dings. I've started a GoFundMe to cover the cost of the tolls for the Bean. I'm not sure how much they charge for something that size."
Obviously this is all in jest but it will be interesting to see who shows up for the event that's scheduled to take place on November 24th. For more details you can view and accept the invite here.
Bonus Video