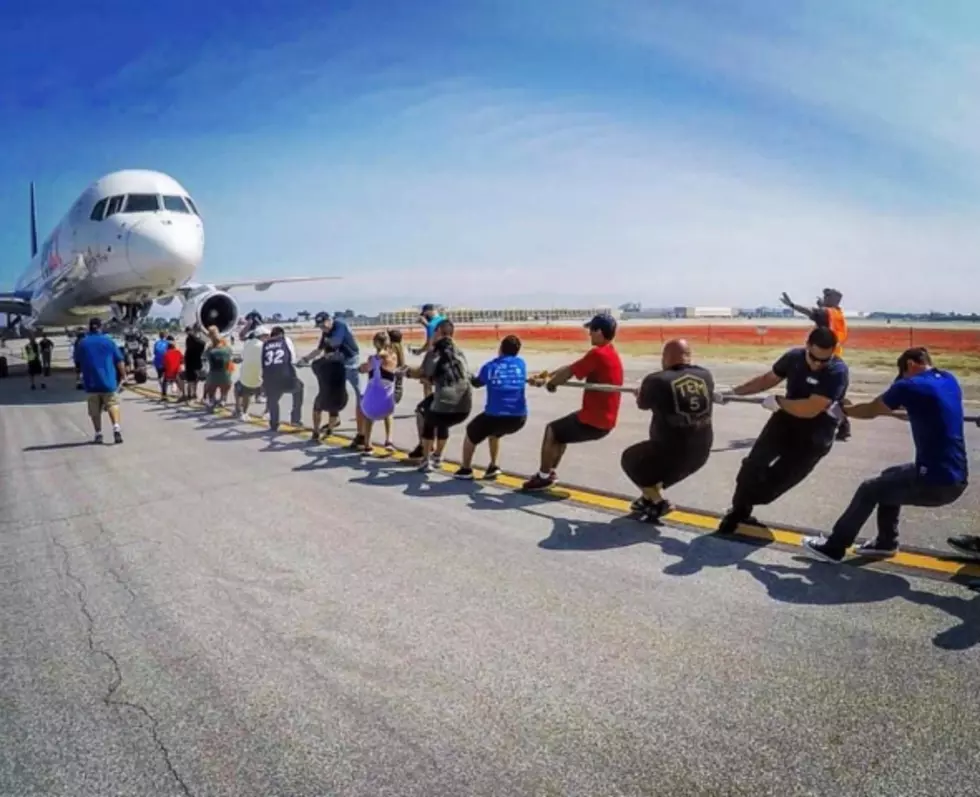 Rockford Gym Playing Tug of War with an Airplane to Raise Money for Special Olympics
Brent Potter VIA Facebook
The best part of fundraisers is the 'fun' part. One Rockford gym is absolutely putting the fun in fundraiser with their upcoming event.
Anytime Fitness is participating in an airplane pull at O'Hare this September where a team will pull a plane to raise money for Special Olympics.
Yeah, you read that right. pulling an airplane!
I have a soft spot for airplanes because my dad worked in the airline industry for over 40 years so when I saw this cool event I had to share it with you.
I can't wait to see photos from the airplane pull. You can donate to the cause, too, just click here.