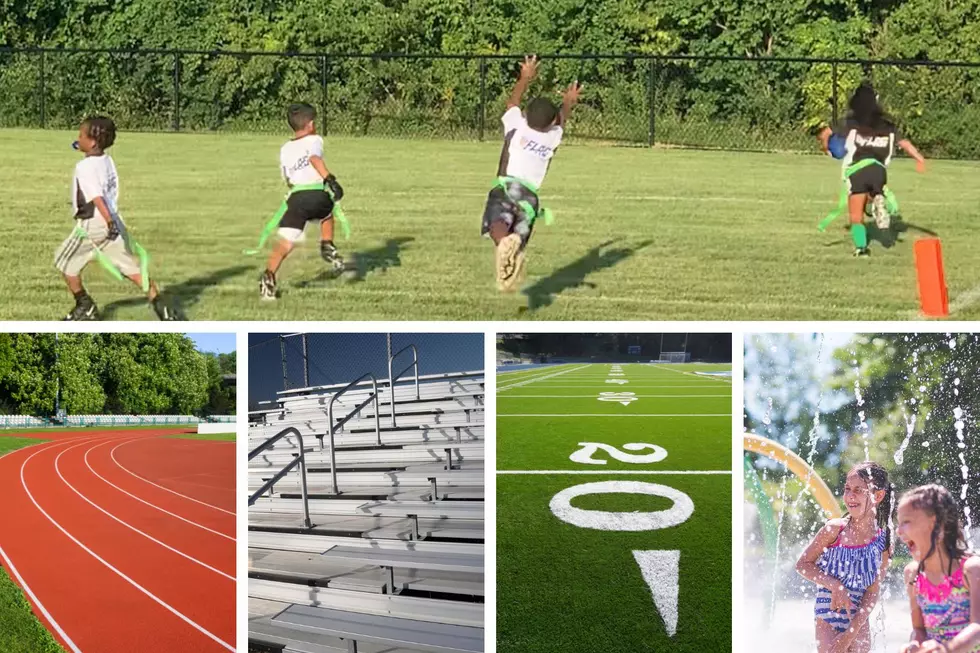 Popular Rockford Sports Park Planning Major Turf and Track Expansion
TSM/Canva
Significant changes are in the works for my new favorite sports park in Rockford, and that's exciting news for thousands of families who enjoy this facility.
Rockford Park District Shared Some Big News
The amount of kids signing up for Rockford area sorts programs is growing at an extremely rapid rate and the concern is that the district is running out of space to provide these rewarding experiences. Coming up with the necessary funds to create more space has been difficult challenge. Today, I learned that the district has gotten the greenlight to apply for a grant that will provide a much-needed expansion to my new favorite weekly hangout with my family.
Our youngest daughter, who's almost 7-years-old, is playing flag football on Tuesday nights with a couple hundred other 5 to 8-year-olds at a relatively new park in southwest Rockford, named after a man who dedicated much of his life to serving the Rockford park District, Clarence Hicks.
Clarence Hicks Memorial Park
It's exciting to pull into the Ogilby Road parking lot on Tuesday evenings just after 5 p.m. to watch our daughter and so many other kids play the game of football. One side of the park is filled with the Jr Tackle program with the Rockford Wolves, the other by the flag football league. The park also is the home of the women's flag football league for area highschoolers. The is also a desire for space to accommodate the Rockford Fire Track program.
These programs are growing and the need for more playing surfaces and parking is great. The good news, according to wrex.com, is the park district got the greenlight to apply for a $600,000 grant that will allow for the necessary upgrades, that will include:
A track
A turf football field
More bleachers
A Splashpad
A new service road to enter the park
The park district's ultimate plan for the park is just over $3 million, and the $600,000 grant would be a great way to get the project started. With the grant, district leaders can see a groundbreaking by fall of 2023. For more details, including a closer look at the park districts ultimate plan for Clarence Hicks park, visit wrex.com.
Here's are some more things to look forward to in the Fall
25 Things You Might Actually NOT Hate About Fall
Summer lovers, we've had us a blast. Now, it seems we're moving into fall a little too fast. Here are some things to help the fun last.