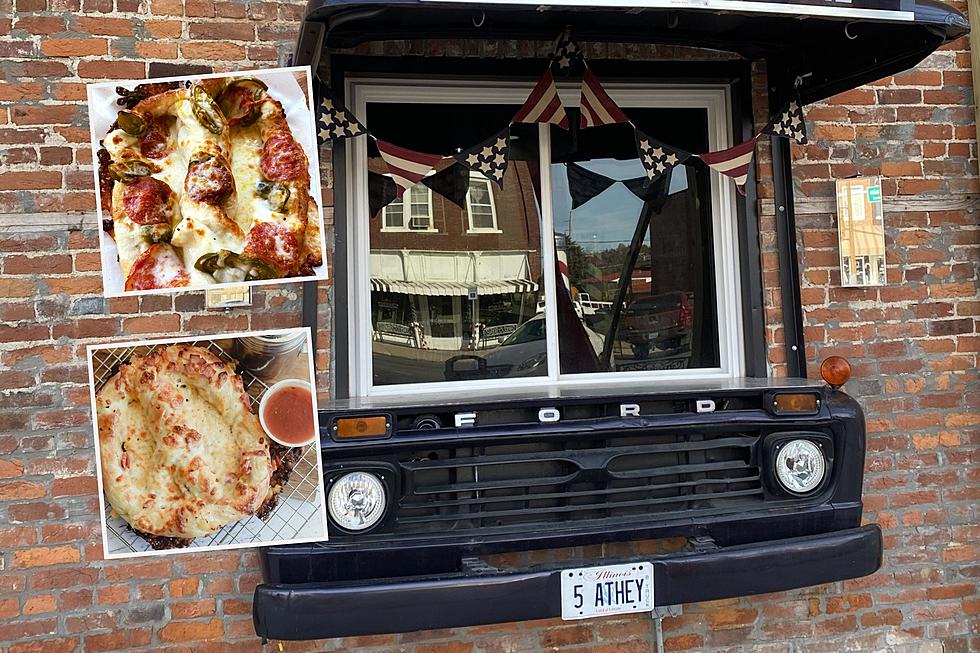 Small Snack Shop in Illinois Might Be Serving The Best Pretzels in America
Tetzel Prime via Facebook, Canva
Freeport, Illinois may be the "Pretzel City" because of an old german bakery in the 1850s but it might have just lost the right to call itself that. There's a snack shop further south that might be the mecca for pretzel in Illinois.
Casey, Illinois
Casey, Illinois is a very small town but if it sounds familiar it's because you may have heard of it. No, it isn't related to Casey's (General Store).
The little town is home to some of the biggest "things" in the world like this mailbox.
There's also the world's largest golf tee, rocking horse, rocking chair, barber pole, gavel, penny, and more.
Casey, Illinois may just have the best pretzels in the world too, definitely in Illinois. I'm not talk just pretzels with salt and dipping cheese, this is mindblowing or, in this case, tastebud-blowing.
This is Tetzel Prime and before you click the X and run to Google, you're not going to find exterior photos because streetviews in Casey haven't been updated in quite some time.
Anyway, that is the entrance but if you're in a hurry there is cute little side window to order from.
Inside this "snack shoppe" is something only comparable to the mastermind of Willy Wonk except with pretzels. You can also find popcorn and pies inside.
But these pretzels are what makes Tetzel Prime the place to go for pretzels in Illinois.
Get ready for a pretzel adventure and preview some of the deliciousness waiting for you.
THE BASICS
Of course there are basics.
ONLY THE BEGINNING
This is a miniscule portion of their menu.
How about a meatlovers pretzel?
I don't even know what this is but I'll give it a shot.
Another "plain" option but, let's be honest, this is exciting even for being plain.
A jalapenos pepperoni pretzel, are you kidding me?
Here's another pepperoni option if heat isn't your thing.
I could be wrong, it happens on a rare occassion, but this looks like desert and I want it now.
You can find Tetzel Prime at 5 & 7, S Central Avenue in Casey, Illinois.
25 Illinois Steak Joints You Need To Try Sooner Than Later
If you are anywhere between the Illinois/Wisconsin border and into the deep suburbs of Chicago, this list is for you.
Rockford's 25 Best Pizza Places for 2021
If you're looking for good pizza in the Rockford area, you've come to the right spot.