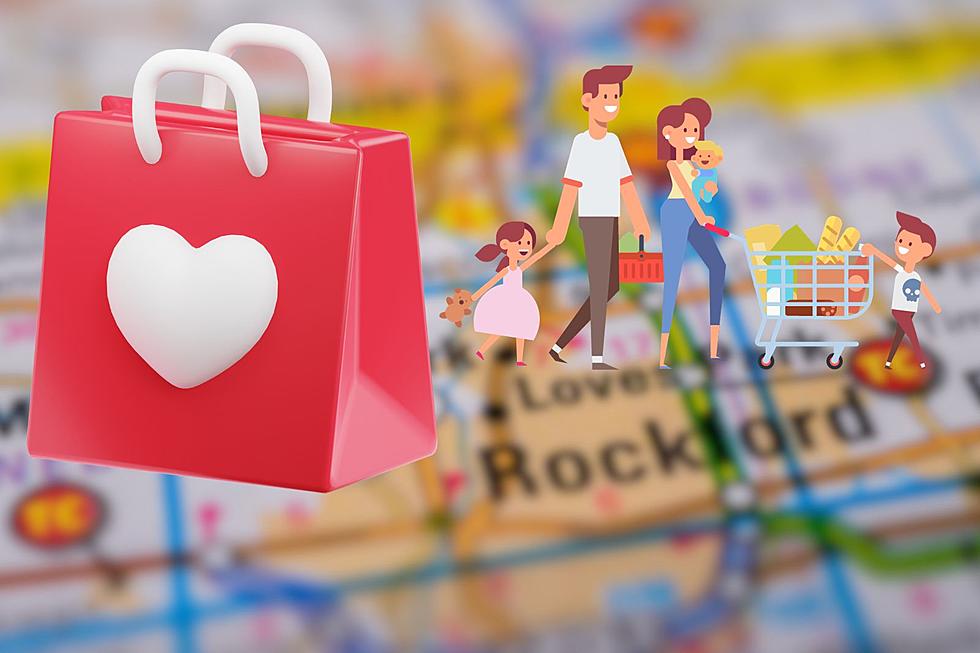 11 Stores in the Rockford Area We Couldn't Live Without as a Kid
Canva
Back in the day, running errands with Mom and Dad wasn't so bad if they included a stop at your favorite Rockford area store. These were the stores we loved.
How many glorious hours did you spend in a department store looking at all the toys you hoped you got for Christmas?
How many weekends did you spend in the record store listening to music? Dreaming about how great an athlete you'd be if you could just have all that brand-new gear in the sporting goods section.
So many different store brands are wrapped into some of our core childhood memories. We asked which stores were the ones you couldn't wait to visit when you were a child.
11 Stores in the Rockford Area We Couldn't Live Without as a Kid
Media Play
One of the most popular stores to ever grace E. State Street in Rockford. Media Play was the store mentioned most often.
Union Hall
Union Hall opened at 423 East State Street in 1955. A year later they moved to a larger spot at 303 Kishwaukee Street, then in 1960, the store moved to 3720 East State Street. In 1978, Union Hall opened a 2 location at 6355 North Second Street in Loves Park.
Look at one of Union Hall's print ads featuring another Rockford icon, Cheap Trick guitarist Rick Nielsen.
It sure would be nice to see these prices in stores today.
In that photo above is Stuart Bagus in a Rockford Magazine photo, according to RockfordReminisce on Facebook.
Tomorrow Is Yesterday
The comic and gaming store was on North Second Street in Loves Park. It's now called Top Cut Comics and appears to provide the same types of products and entertainment.
K's Merchandise
On Mulford Road.
Wonderland Books
In Rockford's Edgebrook Shopping Center
Topps Discount Department Store
Topps opened at 5505 E. State Street in the late 60s. Years later that same building became another store from our childhood we couldn't live without.
Phar Mor
Insurance Liquidators
The store where you never knew what kind of treasure you'd find.
At 3925 E. State
Venture
Another of Rockford's many E. State Street department stores.
American TV & Appliance
6651 E. State Street Rockford
Don's Hobbies and Toys
20 Things Rockford People Miss When They Go Out Of Town
What do you miss the most when you leave Rockford?
Rockfordians had a lot to say when asked this question. Some were pretty serious... and others just have a really good sense of humor. Maybe you can relate to some of these!
Gallery Credit: Emily
25 Retail Stores and Restaurants We Want in Rockford
Gallery Credit: Google Maps, Getty Images