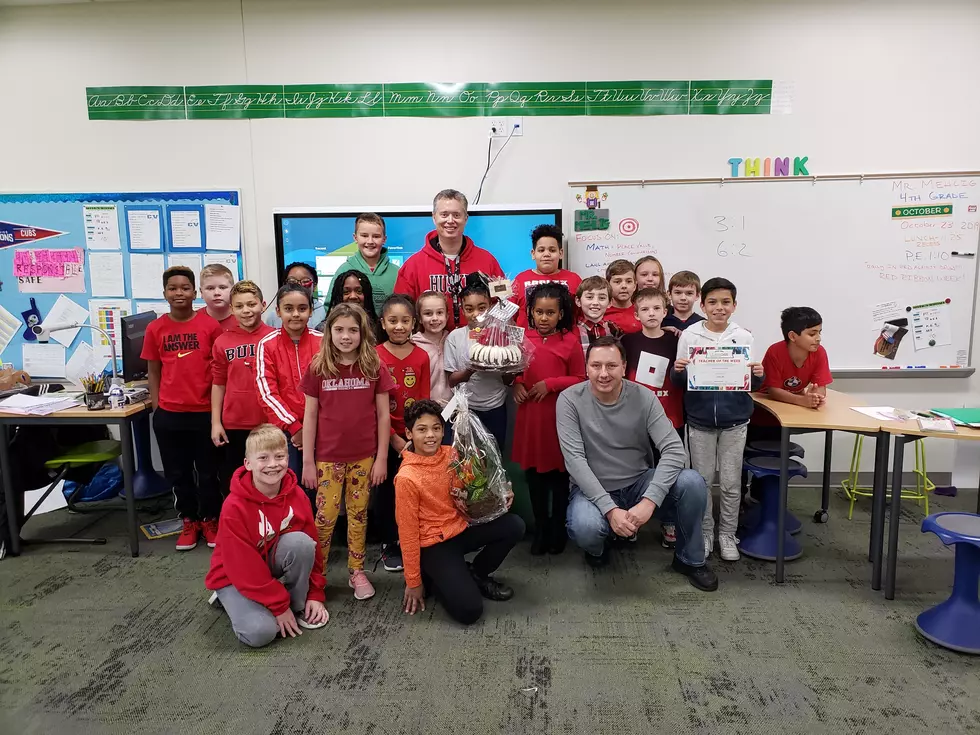 Teacher of the Week: Mr. Mehlig from Cherry Valley Elementary School
Photo Provided
Congrats to 97ZOK's brand new teacher of the week, Mr. Mehlig from Cherry Valley Elementary School.
Mehlig was nominated by the Goode Family. They said:
I would like to honor or select Mr. Mehlig who is a 4th Grade teacher at Cherry Valley School. The reason I feel he is very deserving is due to his dedication to all backgrounds of children. See, Mr. Mehlig takes the time to learn about where a child comes from. He is very passionate about learning a child's home environment and their diversity as in culture.  With all the negative insight of black and white portrayed in the media, Mr. Mehlig is one guy that turns a cheek and shows pure LOVE!

He tends to engage the students in many areas of American Heroes, whether they are brown, purple or blue! He has a natural Father instinct. He teaches the kids about unique identity and that they are special to the World. He makes it clear how they are special to him because without his students there would be no career for him to come to daily.

I will never forget the 2nd day of school, Mr. Mehlig called to inform me of the good my daughter was doing.  The fact that he took time after hours to call about praise instead of discipline was truly amazing. He teaches kids in a different way than most. He isn't one who just disciplines without rewards. He sets a goal with remarkable patience! Mr. Mehlig was sent from God to be a TEACHER! He is one of those guys that you can look at and speak to, and I guarantee within your first 60 seconds of conversation you will know he was an educator! He is amazing and very deserving of this honor! Every school around the WORLD DESERVES A MR. MEHLIG!!!
Sweet Lenny is the brand manager of 97ZOK, Q98.5, and Operations Manager for Townsquare Media Rockford. Catch him afternoons 3 to 7 on 97ZOK. Follow him on Twitter, Instagram and like his page on Facebook.