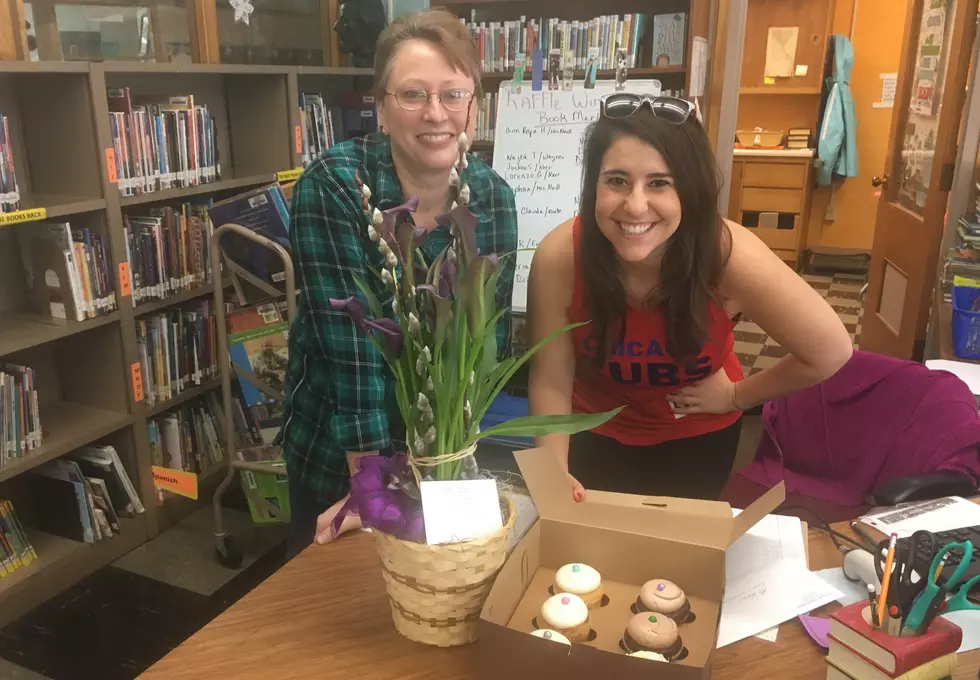 Teacher of the Week: Ms. Watson from Conklin Elementary
Michelle, Townsquare Media
Congratulations to our newest Teacher of the Week, Ms. Watson from Conklin Elementary in Rockford!
The winning nomination came from Carolyn Russell, Carolyn writes:
She is the library teacher and also one of the after school program teachers. She goes out of her way to make sure the kids have books to read, has coloring pages if they are done with their homework and have nothing else to do. She makes my daughter smile all the time and is very sweet to the kids, my daughter talks about her constantly about how she was able to get a book in a series she loves to read.
I feel if it wasn't for Ms Watson my daughter would not be into reading as much as she is now. Because of Ms Watson my daughter who was failing in reading, is now no longer failing and is reading to me at home. Ms Watson definitely deserves to be noticed for her efforts even when she does it out of the kindness of her heart."