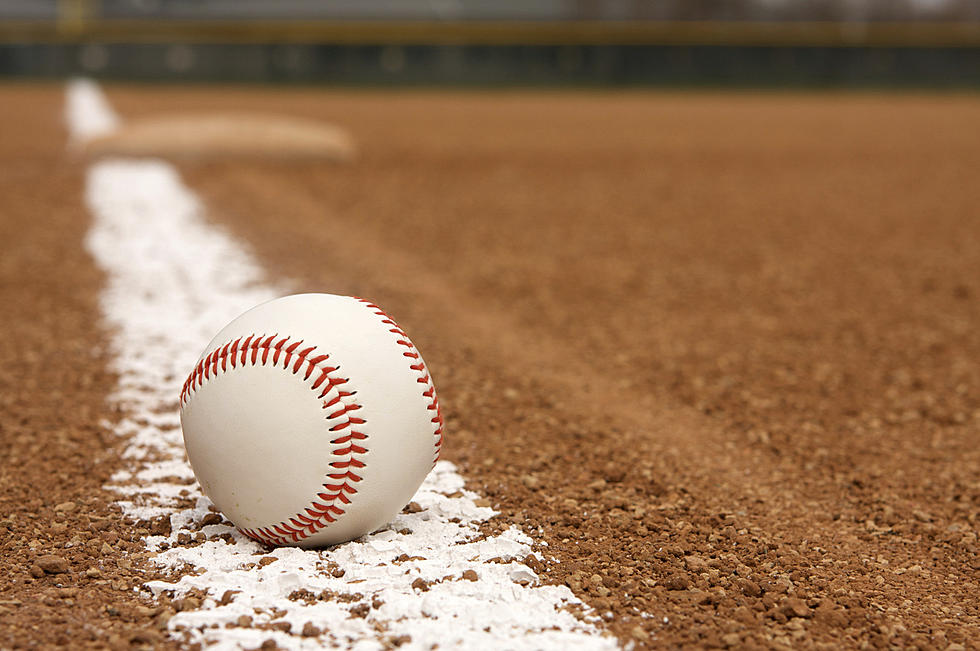 The BEST Baseball Movie Coming To A Stateline Drive-In This Weekend
David Lee
There has been a lot of love for the 1989 baseball classic Field of Dreams these past few weeks. And understandably so. Major League Baseball held a wonderful event in Iowa that was capped off in story-written fashion by Tim Anderson.
Field of Dreams shot up the streaming rankings and everyone all of a sudden fell back in love with the Kevin Costner classic. It is undoubtedly a great movie but pales in comparison to the best baseball movie ever. Major League.
Just an absolute classic. Here's 5 lines just off the top of my head.
Juuuust a bit outside.
Cross him off the list then
Hats for bats
Are you saying Jesus Christ can't hit a curveball
It's too high
Those aren't even the top five. It's amazing that Pedro Cerrano eventually became president and then started selling insurance. Quite the career arc.
Anyway, you can catch this classic at a drive-in this weekend if you just take the short drive north to Jefferson, Wisconsin to catch it at the Highway 18 Drive-In.
Here's the rest of the unusually varied slate of drive-in movies this weekend.
Now to get to Major League you'll have to sit through Snake Eyes. I did not know they were making another G.I. Joe movie and know nothing about it. I was never into G.I. Joes, I was more of a Thundercat kid.
It looks... not bad? After that you can finally watch Major League. Here's another fine clip.
The SkyVu will be throwing back to recent Disney hits. First up is the Dwayne Johnson/Emily Blunt adventure movie The Jungle Cruise.
After that is Cruella, starring Emma Stone (which I believe might be the most played movie at stateline drive-ins this summer.)
I love the Midway Drive-in. It's probably my favorite on the list but I have to question this pairing because it does not make any sense.
First up is Boss Baby: Family Business. A movie that literally looks like an SNL skit.
Then they follow it up with M. Night Shyamalan's Old. M. Night is the guy behind The Sixth Sense and Signs. And this one looks more disturbing than both those combined.
I mean just look at the terror in that, possibly teenaged, character. That's pure. Piggybacking this with Boss Baby 2 is an amazing move that will probably result in some confusing nightmares.
McHenry Drive-In - McHenry, IL
The McHenry is doing the "Which Came First, They Toy Or The Movie" double feature. They kick it off with Paw Patrol The Movie. I do not have kids so I'm not familiar but I've heard it's quite popular with children.
Incredible.
After that keep the kids awake for some moderate PG-13 violence in Snake Eyes.
Route 34 will be running back The Jungle Cruise and then follow it up with the Ryan Reynolds video game-comedy, Free Guy, which received pretty positive reviews after its first week out.
Some of the theaters look like they might be closing down soon for the season so make it out to one of these if you can. There's literally a movie type for any and everyone out there this week.
LOOK: The most famous actress born the same year as you
Many of the actresses in this story not only made a name for themselves through their collection of iconic performances, but also through the selfless, philanthropic nature with which many of them approached their stardom. In an age of flipping the script on societal norms, many of these actresses are using their voices and platforms to be advocates for those who are otherwise unheard.
25 Movies You May Have Not Known Were Filmed in Illinois
Did you know some of these flicks were shot in Illinois?