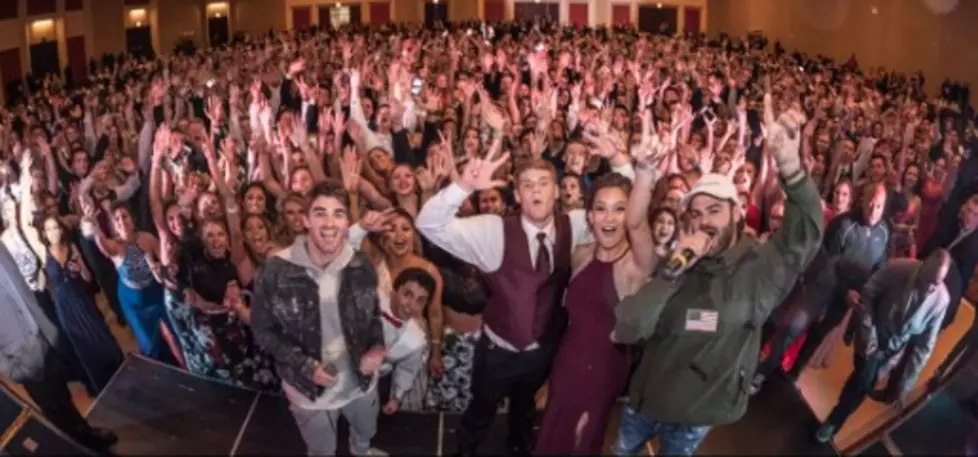 The Chainsmokers Crash Illinois High School Prom
Twitter/Chainsmokers
This story proves you don't get what you don't ask for. These kids asked The Chainsmokers to come to their prom... and they did.
The Chainsmokers were playing the Allstate Arena on Saturday night, which just happened to be across the street from the Rosemont hotel where Huntley High School was holding their prom.
According to chicagotribune.com, a student from the high school emailed a rep for The Chainsmokers duo (Andrew Taggart and Alex Pall) asking if they could stop by since they'd be so close. Days before this took place, the Huntley High School principal received confirmation that the duo would stop by the prom.
"It was one of most difficult secrets I've kept, because I knew the kids were going to go berserk for it." - Scott Rowe (Huntley High School Principal)
A prom none of these students will ever forget. All because one student was upset that he'd miss the concert so he asked the group if they'd stop by his prom.