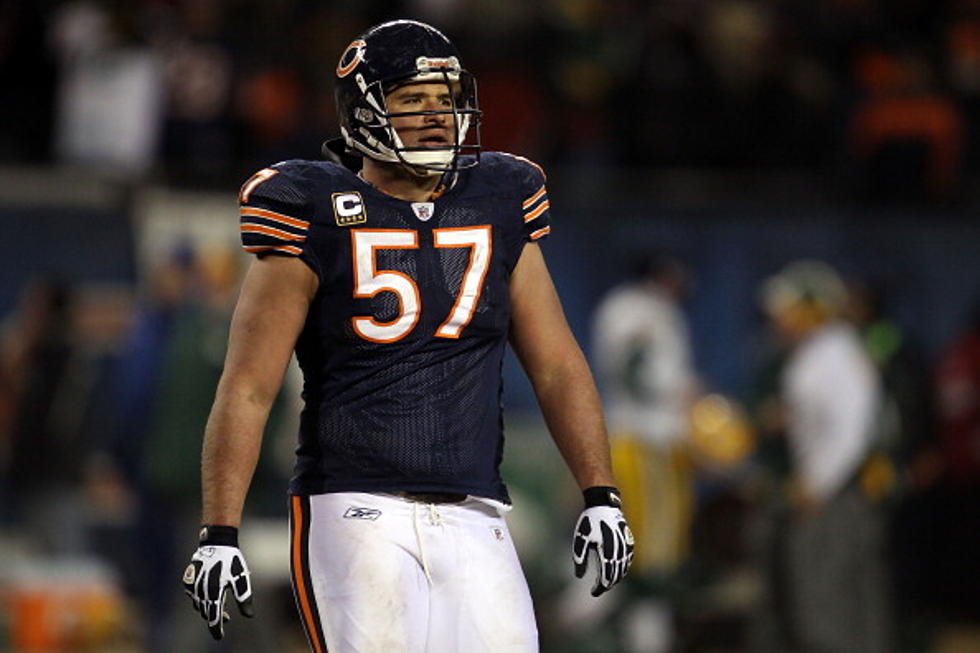 The Chicago Bears Actually Offered To Pay A Professional Coach $15/Hr In 2018
Getty Images
The more you know about the Bears, the more you realize it's not a surprise that they are currently one of the laughing stocks of the NFL.
One of the most famous quotes from the Hall of Fame NFL coach Mike Ditka, and 32-year member of the Chicago Bears organization, that George Halas tosses nickels around like manhole covers.
It's an excellent line and apparently that trait has been passed down to the rest of his family.
In a story I wouldn't have believed if I hadn't heard it from the source itself, former Bear great Olin Kreutz, shared a story about the Bears organization on the Chicago sports station 670 The Score Friday afternoon.
Apparently, Kreutz had been approached by a member of the organization to come be on the coaching staff for the Bears. Kreutz was intrigued and when the time came to talk about compensation, the multi-billion dollar franchise said they could pay him $15 an hour. In 2018!!
Listen below:
How can a professional sports team think they can employ talent to help them win a championship at a wage that is barely competitive in the fast food market?
Now, to be fair, there is a good chance that upper management of the Bears didn't really want Kreutz to be part of the coaching staff and this was a way to keep him out of Halas Hall, which might actually be worse than being cheap.
Kreutz is one of the best, if not THE best center to ever play for the storied franchise. He doesn't always say the right thing and famously got into a couple locker room fights while with the Bears, but if you don't want him on your coaching staff, just tell him that. Don't let another horrible story about your front office get leaked to the public.
The Bears front office have a HUGE week ahead of them. Their head coach is reportedly out but the future of their GM, Ryan Pace, is still in the air.
Can a Bear fan trust ANYONE in Halas Hall to make a smart football decision? Probably not, but blind squirrels eventually find a few nuts. They fell into Justin Fields, maybe they can fall into competency.
Stay tuned.
TACKLE THESE: Check Out the Best Uniforms In Each NFL Team's History
25 Illinois Steak Joints You Need To Try Sooner Than Later
If you are anywhere between the Illinois/Wisconsin border and into the deep suburbs of Chicago, this list is for you.