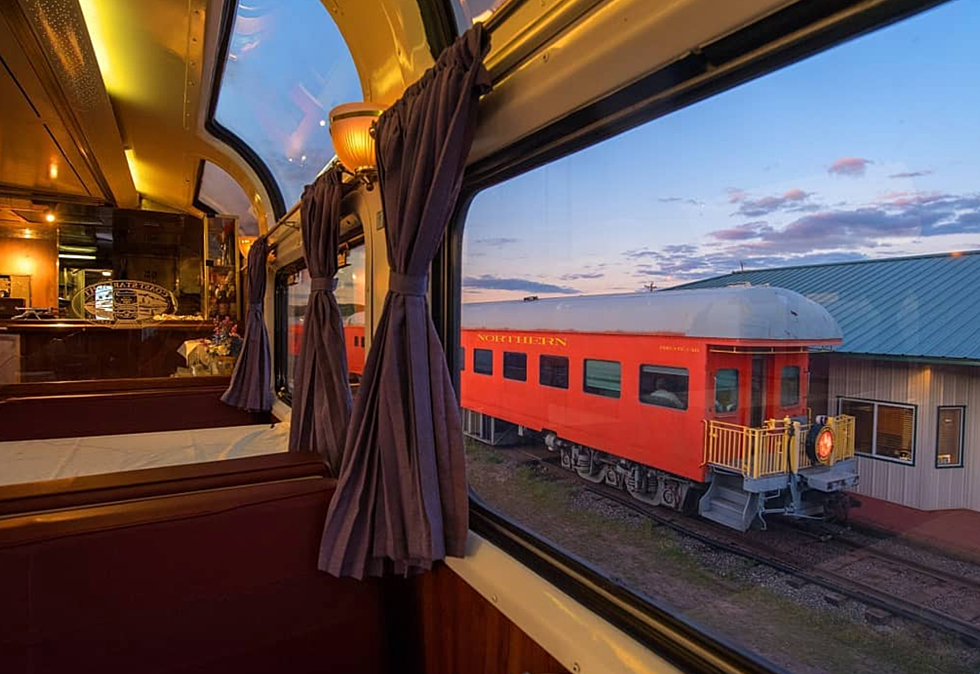 The Santa Pizza Train is Real and It's in Wisconsin
Wisconsin Great Northern Railroad via Facebook
It was probably the world's shortest marketing meeting when the team behind this incredibly awesome holiday tradition began.
I mean, can you imagine someone was like "Hey, what if we combined three things people love, Santa, trains, and pizza, and then put them all together?"
Santa's Pizza Party is a popular way to celebrate the holiday season with your kids because it combines everyone's favorite meal with a scenic train ride and a visit with Santa. Your ticket aboard Santa's Pizza Party includes the 2 hour train ride, 1/2 pizza per person and your first soda, a visit with Santa in his private car, and a holiday cookie and hot chocolate on the return trip. (Family rate includes 2 adults and 3-5 children, 2 pizzas and a soda for each person.) Make your reservations for this family favorite.
While the train ride is in Wisconsin, it's not exactly in Janesville. The Santa Pizza Train is in Trego, Wisconsin. A trip from Rockford to Trego is about 5 hours away, so it might be more of a weekend excursion than a day trip.
Regardless, if you manage to take a ride on the Santa Pizza Train before Christmas, let us know, we want to hear all about it.