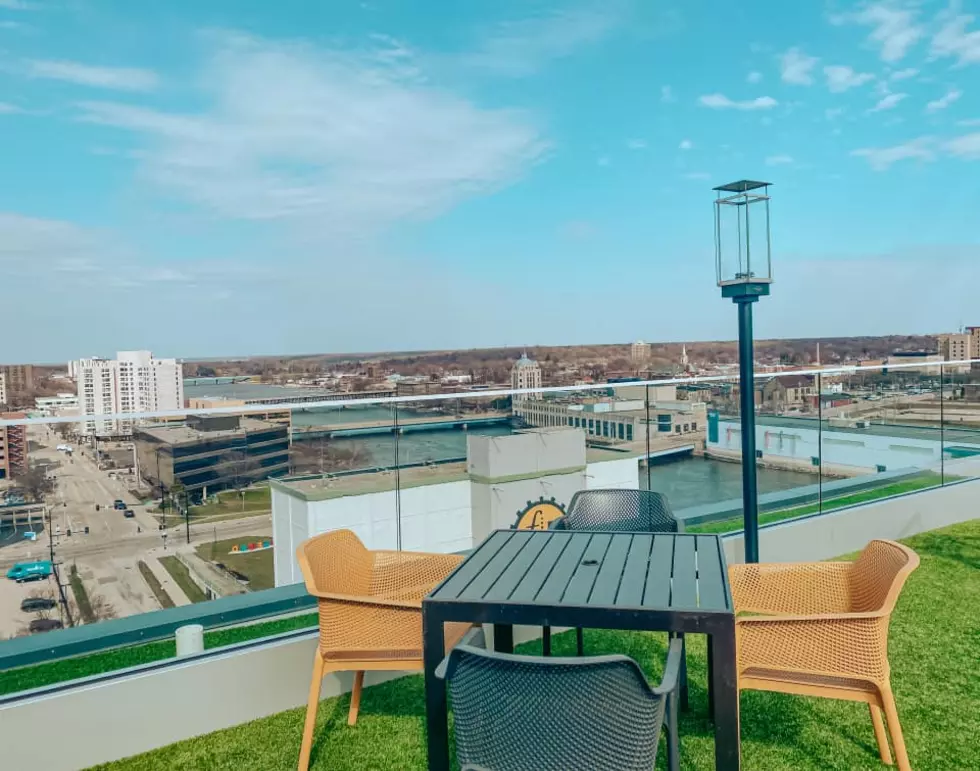 'The Top' at Embassy Suites Rockford Opens This Friday
Embassy Suites Rockford via Rockford
Easter weekend is almost here, thermometers will be hitting near 70 degrees, and if you want to take visiting family to someplace really hopping, make reservations for 'The Top' at Embassy Suites Rockford right now!
After the last year we had to live through, we deserve an awesome party. We deserve a beautiful atmosphere with a great view to relax in. We've more than earned the chance to enjoy great drinks and food with those that mean the most to us. My point here is this; we all NEED to unwind, and I think an excellent place to do that is at 'The Top' of Embassy Suites Rockford.
Embassy Suites Rockford announced yesterday on Facebook that their rooftop bar and lounge is officially opening for the 2021 season this Friday, April 2nd, and that new hours and a new menu will be debuting along with it!
Now for the slightly bummer part of this news, because we are still in the grips of a pandemic, reservations need to be made before you can come party at 'The Top'. Reservations can be made right now at opentable.com. FYI, I just checked availability for Friday, and it looks like plenty of evening spots are still available, and the same goes for the entire holiday weekend... better 'hop' to making your reservation right now!
One last thing, if a side gig at a new Rockford hotspot is something you are looking for, Embassy Suites Rockford is currently hiring. Submit your application now at esrockford.com/jobs.
10 Things Rockford Lyft Drivers Want You To Know
Lyft is the more popular rideshare app in and around the Rockford area. Here are a few things many drivers want you to know but don't want to tell you.