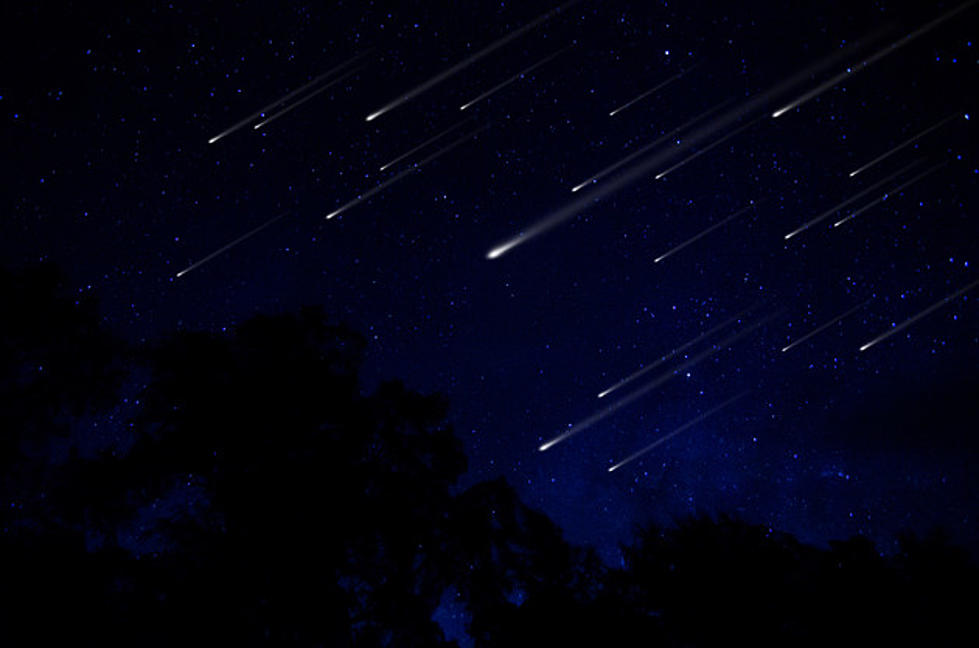 The Year's Best Meteor Shower Is Happening This Week
pixbox77, ThinkStock
If you missed it last year, and there's a very good chance you did, the Geminid meteor shower is happening this week.
The Geminid meteor shower was canceled last year on account of December's 2016's massive supermoon.
No supermoon this year means the Geminid meteor shower is set for Wednesday night December 14 and Thursday morning, December 15, while "meteors tend to peak about 2 a.m. local time." says Space.com.
People say it's the best meteor shower of the year, and it's hard to disagree, "This year will be a particularly good year since the peak of the shower falls just days before the new moon," according to Accuweather.com.
However, if the weather doesn't play along on Wednesday going into Thursday, it might make it difficult for those of us in the Rockford area to see the meteor shower.
Flurries, snow showers and cloudy conditions are forecast for the area during the height of the shower, which could decrease visibility.
Frigid temperatures could also make it a bit more challenging during those hours too, but it has to be worth it, right?
It's the best meteor shower of the year, so it might be worth a bit of a chill and some frostbite to check out an incredible display.
Top This! The Search For Rockford's Best Pizza