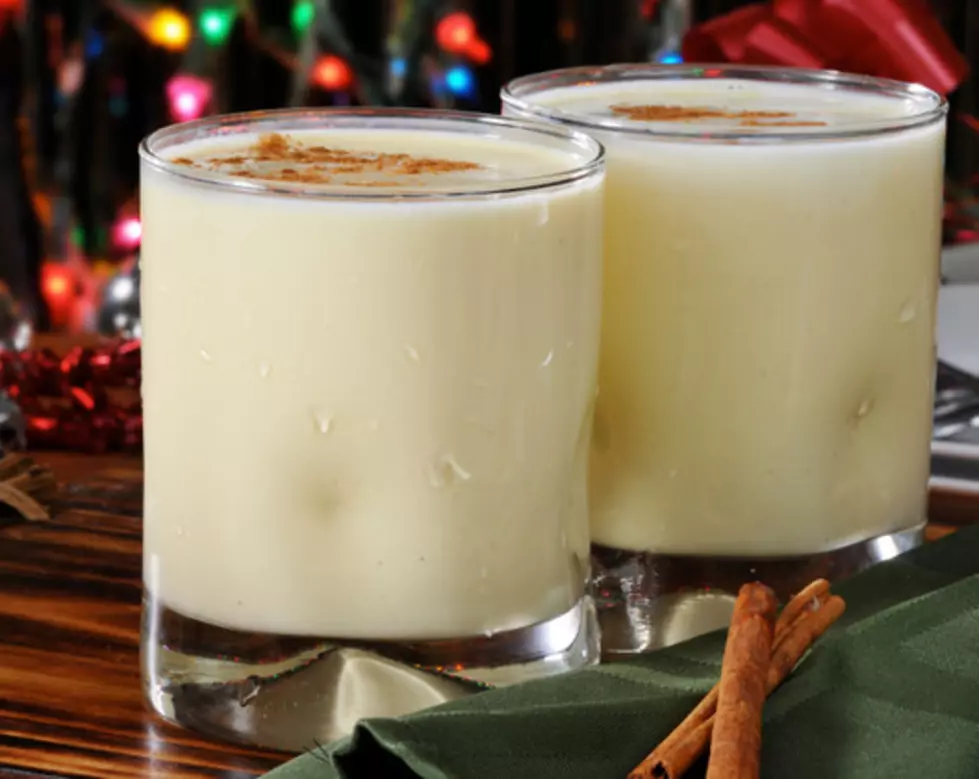 These 7 Eggnog Recipes Will Bring on the Drool
Thinkstock
December is National Egg Nog Month. Here comes the deliciousness! Thank you December. Just another reason why I love you.
How do you like your egg nog? Do you like it here or there? Do you like it anywhere? Well I do And here are a few of my favorite recipes.
I mean it has peppermint ice cream in it. Need I say more?
One look at this picture and you will be drooling. Easy to make too.
Bring these bad boys to your annual cookie exchange and get ready to be handing out the recipe too.
Be ready for a full belly. These melt in your mouth and you won't be able to get enough. Perfect for breakfast on Christmas morning.
Umm...this is like crack. Make this only when you have plenty of people to share it with or you will pack on the pounds real quick.
This was my favorite. It has vodka in it. Yes please.
If I didn't know better I would have thought this came from the Cheesecake Factory itself. Delicious.