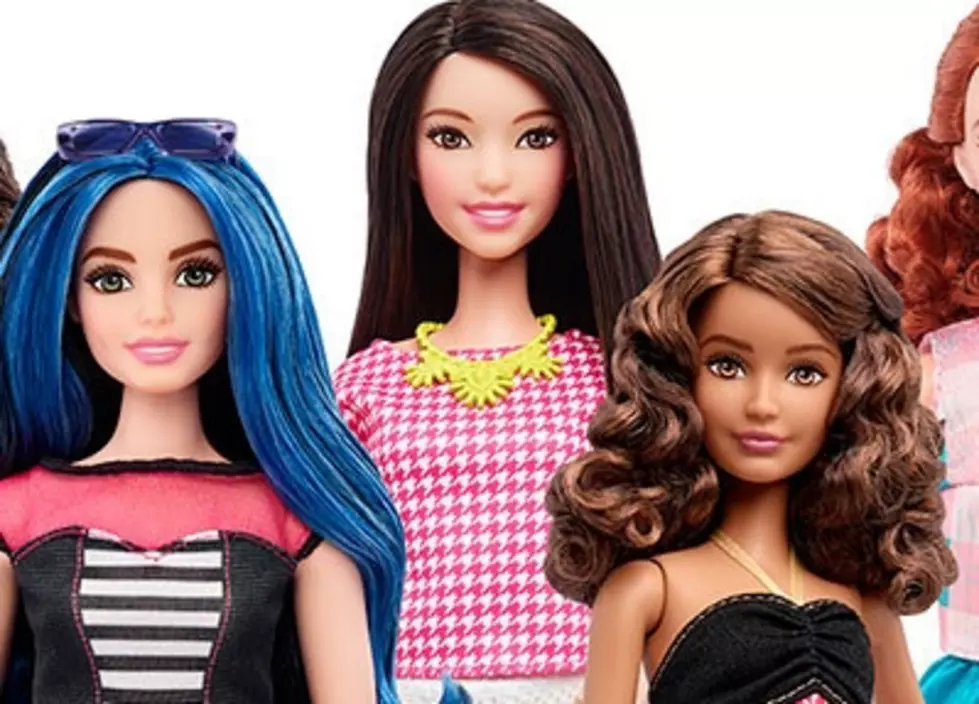 Three New Body Type Barbies Are Coming This Year [PHOTO]
Mattell

Pretty soon we are all going to be able to identify with Barbie, not just the blonde supermodels out there.
I am a huge Barbie fan. I would spend hours in my basement playing with my dolls and trying to figure out who Barbie #2 could marry since Ken was already engaged to Barbie #1... let's just say there were many soap opera moments in my Barbie land.
Drama wasn't missing in my basement, but realistic Barbies were. Sure we got some dark haired dolls as the years went on, and Stacie and Kelly so Barbie could have some little sisters, but where was the Barbie with the big hips? Or super tall Barbie? Or super short Barbie?
Get pumped because all three of those Barbie dolls are coming to stores sometime this year.
Mattel (finally) is on board with the realization that girls grow up with Barbie and her unrealistic body type, at least for most of us. No matter what we do, we're never gonna have Barbies measurements. While that was never Mattel's intention with the original doll, it is so great to see the new dolls they have in production.
I'm not totally sold on referring to these Barbies by the names "curvy, tall and petite," but hey, at least they exist now right?
As soon as I can by myself a curvy Barbie she'll be on my desk right next to my Little Miss Chatterbox coffee mug, because that curvy Barbie looks exactly like me. Minus the peplum shirt, why do people like that style?