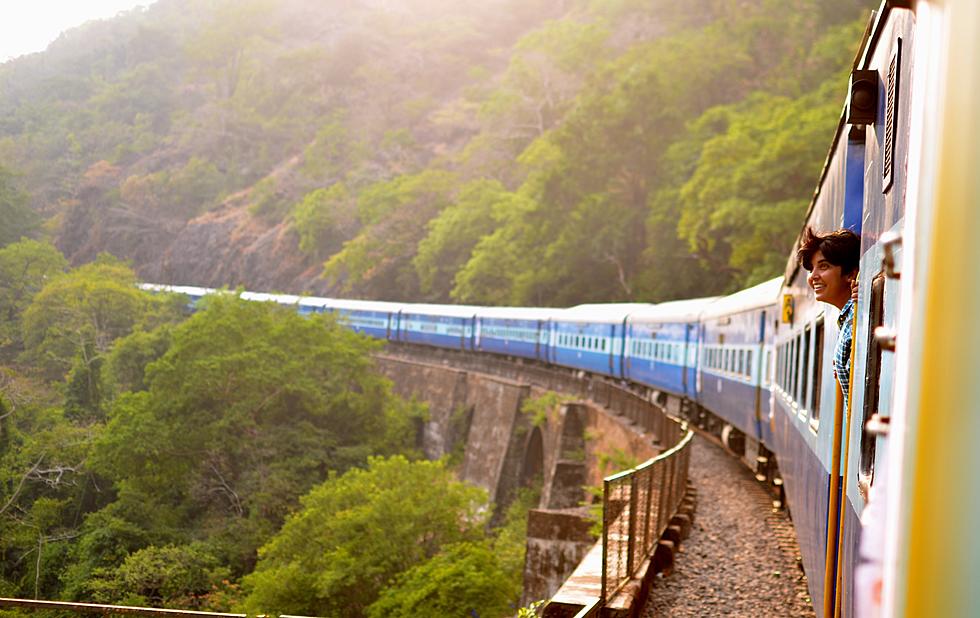 Three of America's 'Most Scenic Train Trips' Start Out in Illinois
Unsplash
After having an awful time flying back to Illinois over the weekend, I'm glad to see traveling by train is still a thing.
Sure it takes more time, but judging on the pics from travel website The Discoverer, it might be worth the few extra hours.
Even better if you want to take a scenic train ride because you won't have to go too far in Illinois to make it happen.
According to The Discoverer's Most Scenic Train Trips in the US, three of the very best in America start out in Illinois.
The travel blog highlights one trip from Seattle to Los Angeles as well as beautiful-looking rides using the Grand Canyon Railway in Arizona and the White Pass and Yukon Route Railway in Alaska.
Then there are the trains that originate in Illinois setting you or anyone hopping aboard for one of the most scenic trips in America.
First, there's the California Zephyr originating in Chicago and going all the way to San Francisco.
2,800 miles long, "The Zephyr comes complete with four vista domes that provide passengers with breathtaking scenery as you pass through the Rockies, across the desert country of Nevada and Utah, and the snow-capped Sierra Nevada mountains in California." according to The Discoverer.
The second on the list chugging through Illinois is the Empire Builder going from Chicago to Seattle.
This 46-hour trip is a fantastic way to see a big chunk of the U.S. From Chicago, you'll cross the mighty Mississippi, see Montana's Glacier National Park, and pass chug past the Cascade Mountains on your way to Seattle's Puget Sound.
Lastly is the Southwest Chief which used to be known as the Train of the Stars, because it goes from Chicago to Los Angeles.
This too looks like an amazing cross country trip and The Discoverer says you'll experience "some of the nation's most iconic sights such as the red cliffs of Sedona, the Grand Canyon, the Rockies, and Arizona's missions." during the ride.
I can't tell you the last time I've taken a train ride, but based on these three I feel like it might be something I have to consider the next the family makes vacation plans.
See the Must-Drive Roads in Every State
Wisconsin Doomsday Shelter is a Million Dollar Prepper's Paradise