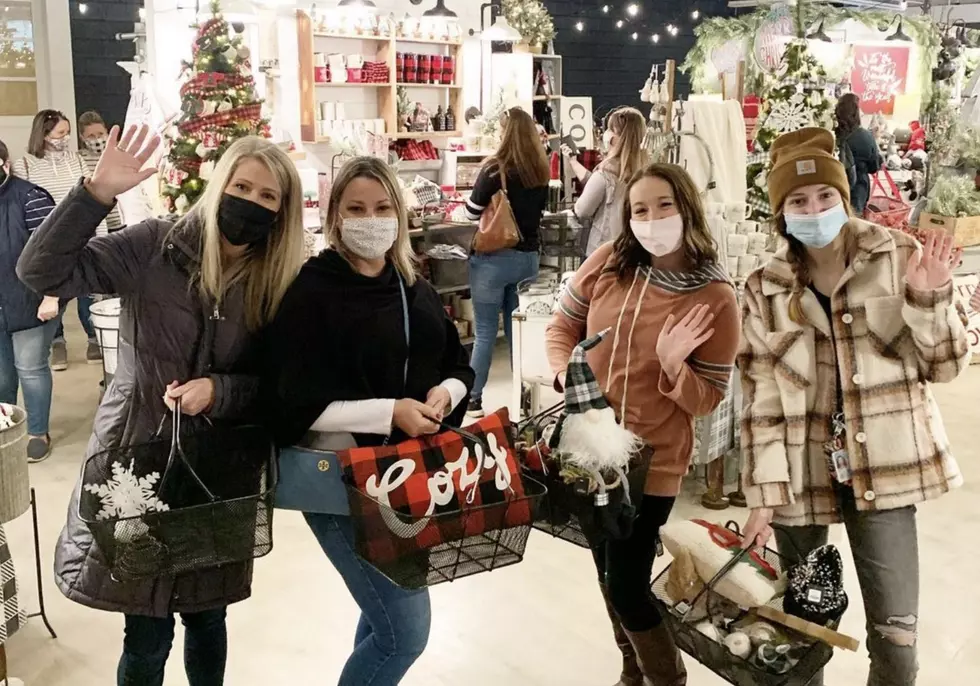 Urban Farmgirl Opens 2nd Rockford Store Filled with Holiday Decor
Urban Farmgirl via Instagram
Shopping at Urban Farmgirl just became an even more fabulous experience now that their warehouse on Rockford's N. Madison St. has been transformed.
For years, we've been deeply in love with... well, everything, at the Urban Farmgirl shop at 2202 Rural Street in Rockford. You're just going to love what The Urban Farmgirl warehouse at 716 N. Madison Street has become. Your new favorite place to find holiday gifts and decor. Christmas At The Warehouse kicked off with an invitation-only event on November 12.
The next opportunity to do serious shopping happens on Saturday, November 27, also known as Small Business Saturday. We'll also be able to shop on Sunday, November 28, because Urban Farmgirl is celebrating all weekend.
During the month of December, Christmas At The Warehouse will have many more opportunities to find just the right items for your home. My wife and I could do some real damage shopping in this place.
Christmas At The Warehouse open dates in December:
December 2nd - 5th
December 9th - 12th
December 16th - 19th
Wednesday-Friday from 10 a.m. to 6 p.m., Saturday 10 a.m. to 4 p.m..
Once the Christmas season is over, the warehouse will still be a second retail location for Urban Farmgirl, with the same hours as the Rural St location. And, each store will be completely different.
Steve Shannon is host of The Steve Shannon Show on 97ZOK. On the air weekday mornings from 6 to 10 a.m. and a special 'Rewind' show, featuring favorite moments from previous shows, on Saturday mornings from 5 to 7 a.m.. Follow him on Twitter, Instagram, and like his page on Facebook.
CHECK THEM OUT: 100 years of Christmas toys, gifts and fads