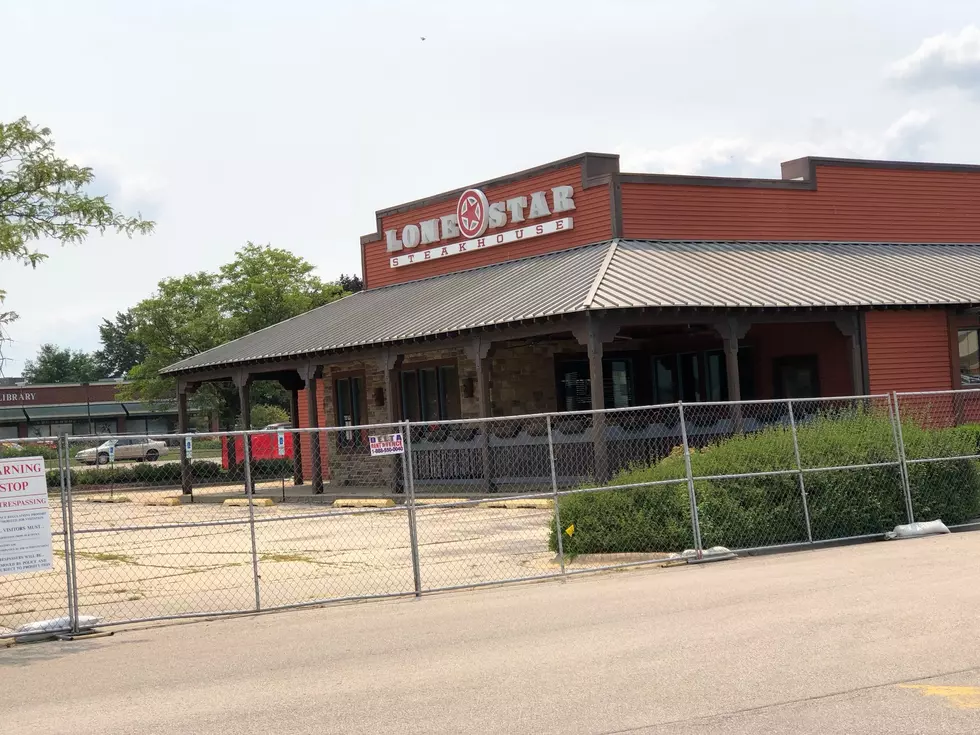 Vacant Rockford Lone Star Restaurant Mystery Solved
Sweet Leonard photo
Earlier this week we asked what was happening at the vacant Lone Star Steakhouse on East State Street and now we have the definitive answer.
When I saw the former Lone Star fenced off I thought it was getting demolished. I saw a post on Reddit that said a BBQ joint, Smokey Bones was going in.
Actually, it's both. According to Joshua Hendryx:
We (Phoenix Builders) will be putting in a new Smokey Bones Restaurant. Gas and utility disconnects have been completed and we will begin demolition of the existing Lonestar Restaurant shortly.
There are only a few BBQ restaurants in Rockford, so I welcome the new restaurant with open arms to town.
No formal announcement has been made regarding the new restaurant or when it will open specifically, but I feel it's coming soon.