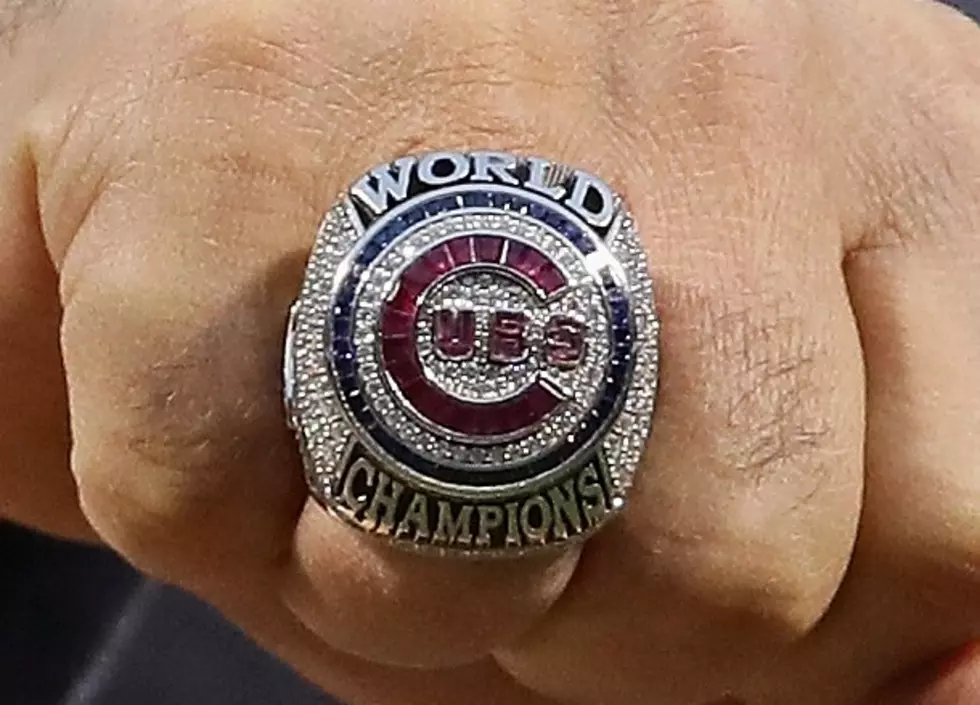 We Found Out You Could Score a Cubs World Series Ring for $10, Mind Blown
Getty Images
Chances are you'll never play for a World Series baseball team... but you might be able to get your hands on a World Series ring.
Sorry to burst your bubble, but you probably won't be on a World Series winning basebal team.
Maybe like two of you have a shot, I'm looking at you my nephew Anderson... but the rest of us, we'll just be ring-less spectators.
Unless, we manage to win this Cubs contest.
The Cubs announced recently that they're giving us all a chance to own a World Series ring for $10.
Yeah, $10, two skinny mochas from Starbucks.
Actually I thnk that's cheaper than two skinny mochas these days...
All you have to do is donate the cash and keep all of your fingers, toes and elbows crossed that you win.
Side note: Did you know Jostens made the Cubs rings? They did our high school class rings, which I wish I could go back in time and not order since it was a waste of like $700, but they also produced our yearbooks. As the queen of the yearbook, part of my nerdy heart will always be happy to see Jostens in a story.