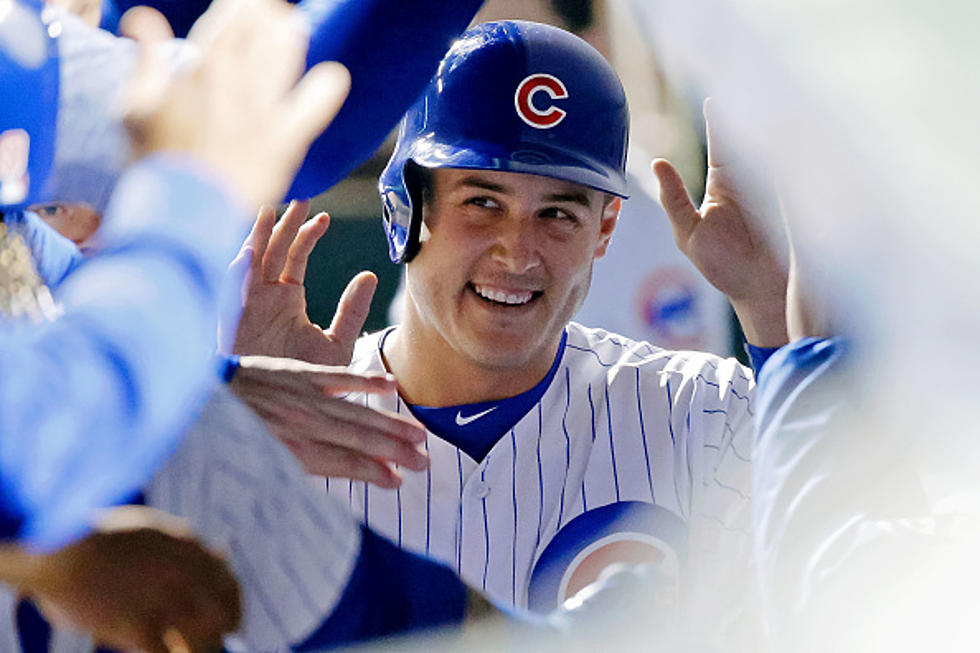 We're Like 99.9 Percent Sure Anthony Rizzo is Getting Married This Weekend
Getty Images
Dexter Fowler may not play for the Cubs anymore, but he is still BFFs with Anthony Rizzo and may have spilled the wedding beans.
Honestly, Anthony Rizzo has been engaged for so long I kind of forgot he wasn't married yet.
I mean... he used #RizzoVakosWedding so I'm going to go ahead and assume the ceremony is this weekend.
Dexter's daughter will be the flower girl in the wedding and I can't wait to see more photos.
Pre-congrats to the soon-to-be-newlyweds.