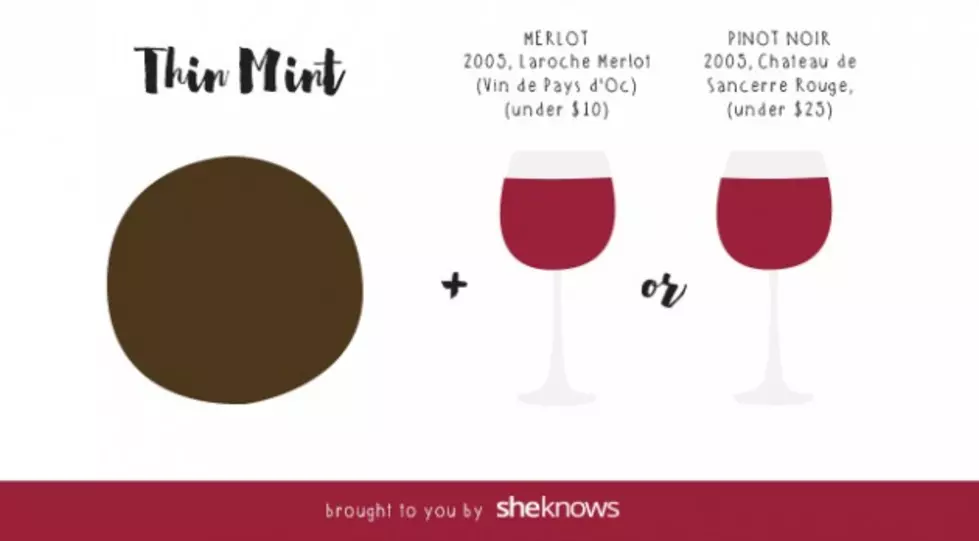 Which Wine To Drink With Your Girl Scout Cookies
sheknows
Because sometimes milk just won't do.
I spent most of yesterday with a thin mint in my hand.
Those Girl Scouts need our support, so I made a point to buy some cookies Saturday at Kidabaloo, and then of course ate them all in pajamas on Sunday.
You could pair your cookies with milk, chocolate milk, water if you're in a pinch, or you can pair your cookies with wine, because why not?
The good people at SheKnows created an infographic of which cookies to eat with which wine, which means... now I have a reason to buy more cookies and host a cookie wine party at my house this weekend. It's research.
Shortbread cookies pair well with Sparkling Wine or Chardonnay
Do-di-does pair with Dessert Wine or Semi-Sweet Riesling
Samoas pair with Sherry or Sparkling Wine
Rah Rah Raisins pair with Malbec or Zinfandel
Toffee-tastic cookies pair with Champagne or Dry Riesling
Thin Mint cookies pair with Merlot or Pinot Noir