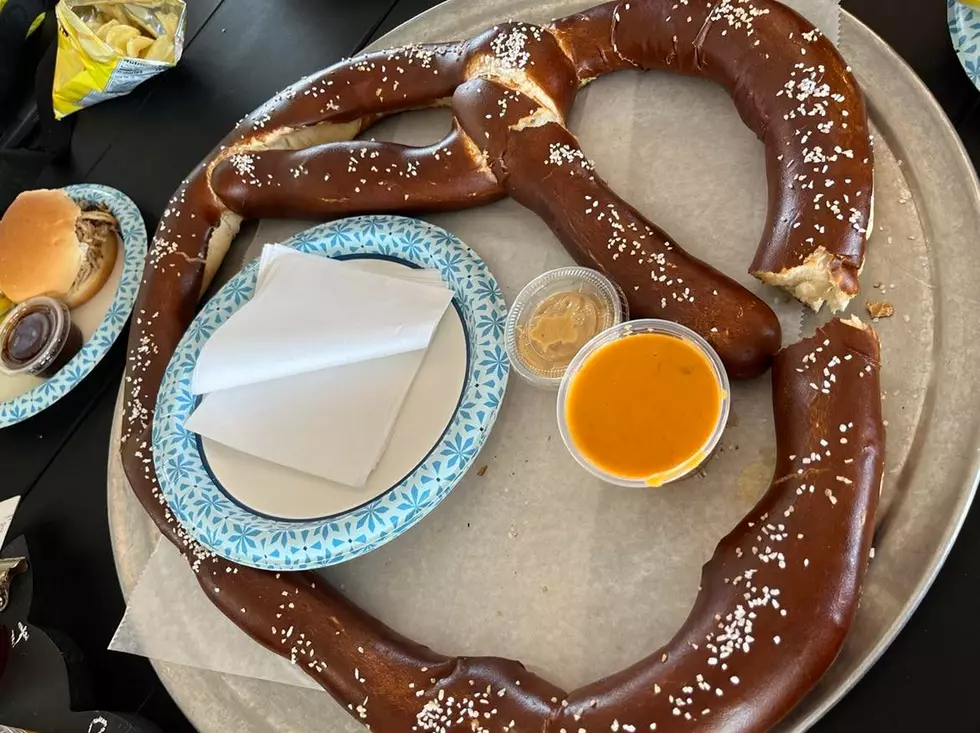 Wisconsin Brewing Company is Home to a GIANT Pretzel You Won't Regret
TSM
Hungry for more pretzel than you can possibly eat in one sitting? They've got you covered at a Wisconsin Brewing Company. 
There's something about a giant pretzel that warms my heart.
Ok, that sounded kind of excessive, but truly when you're eating a giant pretzel, you're generally spending time with your friends and family in a very low key setting eating a ton of carbs, and that is perfect.
I suppose you can eat a giant pretzel yourself... but if you managed to do that with this giant pretzel I would be extremely impressed.
This weekend I was trekking all over Wisconsin visiting some of my best friends and the first stop was meeting a new little baby at Duesterbeck's Brewing Company in Elkhorn.
Max is only a month old, so he didn't have any, but the rest of us dug right into this epically huge pretzel.
If you're wondering... which I know you are, the pretzel is 18 inches, which is pretty big. They also sell a 7 inch pretzel if you'd rather take a smaller road to pretzel heaven.
You have a choice of queso, honey mustard and ground mustard when you order the pretzel, one sauce comes with the small pretzel and two with the giant one.
Oh you also want to know about the beer? Sure of course.
I'm not a regular beer drinker but I did enjoy the blackberry sour that was on tap as well as some Kombucha.
There are currently 15 different Duesterbeck's brews on tap right now along with four other beers, most of which are from Wisconsin.
Have you been to Duesterbeck's?
Outrageous Burgers & Bloody Marys at This Wisconsin Pub and Grill
If a tasty burger and a giant Bloody Mary sound like a perfect meal, this popular Wisconsin pub and grill is a bit of Heaven on Earth. You better bring friends!
What Are the Signature Drinks From Every State?