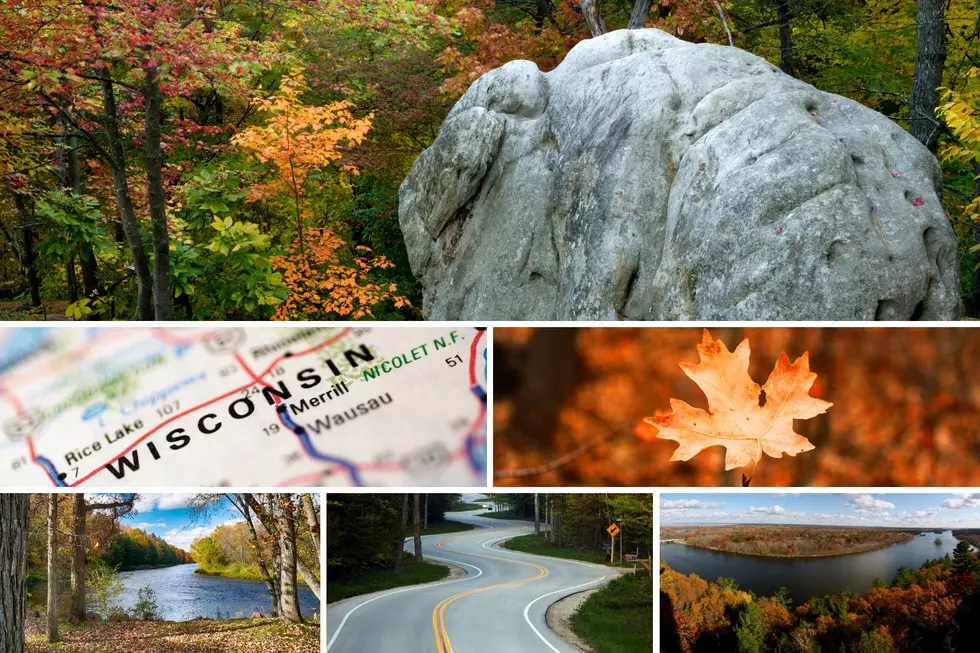 When Wisconsin's Fall Colors Expected to Be Their Most Beautiful in 2022
Canva
TV meteorologists say Fall began on September 1st and the calendar says the most photogenic season starts on the 22nd. See when 2022's best colors arrive.
When Fall Colors in Wisconsin Will Be Their Most Beautiful in 2022
Your fall photos must have the perfect background and Wisconsin is one of the Midwest's best choices. Soon the temps will start to feel less and less like summer and the leaves will begin to change colors. This is the beginning of the 'leaf-peeping' season, but like any other season, there's a peak and for fall, the peak is most important as it is when the colors will be their most vibrant. The goal is fall road trip perfection.
There is some real in-depth science that goes into determining when peak fall colors will arrive, if that science is your thing, you can knock yourself out, HERE.
When Fall Color Changes Begin in Wisconsin
The Milwaukee Journal Sentinel shared when the color changes begin throughout Wisconsin and it makes a good guide for zeroing in on when you should be thinking about making your journey into nature for some leaf peeping and picture taking.
In Wisconsin, trees generally begin changing in northern Wisconsin in mid-September, reaching their peak toward the end of the month or the beginning of October. Central Wisconsin follows a week after that, and southern Wisconsin colors usually are at peak in mid-October.

 
After millions of points of scientific and weather data are analyzed, the best predictions for the peak of fall colors, according to SmokyMountains.com's Fall Foliage Report are:
Wisconsin Peak Fall Color Forecast
Oct. 10 in northern Wisconsin
Oct. 17 in central Wisconsin
Oct. 24 in southern Wisconsin
Travel Wisconsin put together a couple of helpful versions of their Fall Color Report, the first version is an entirely interactive digital version where you can just click anywhere on a map of the state and it will give you a comprehensive look at the peak fall season details. The second version is a printable report for whatever region of Wisconsin interests you.
Eight Wisconsin Hikes That Will Immerse You In the Beauty of Fall
Wisconsin Home Named Among Best Airbnbs to See Fall Foliage in America