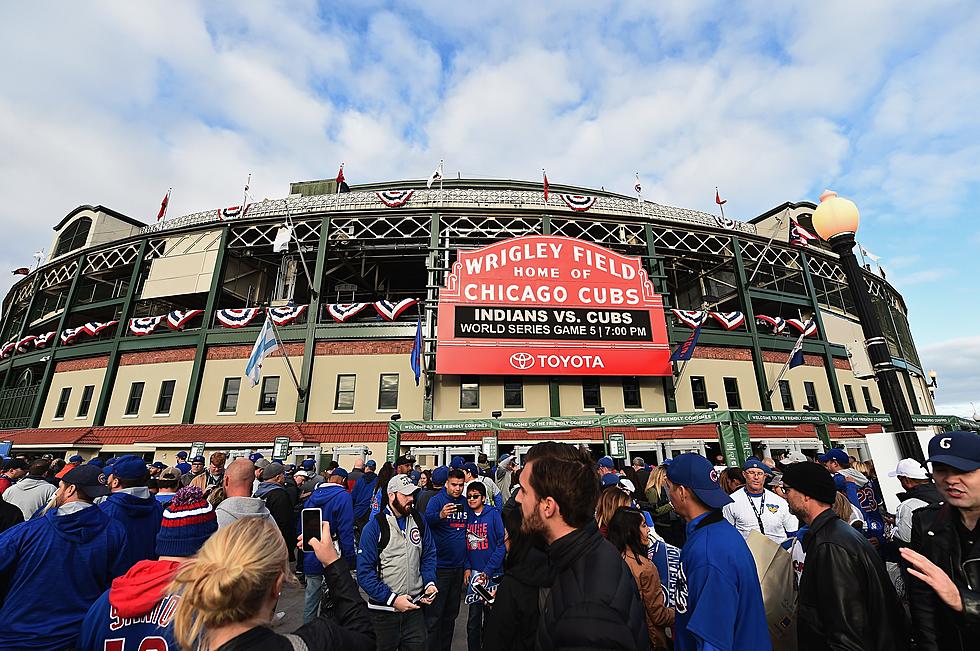 Wrigley Field Labeled One of the 'Happiest Places on Earth'
Getty Images
There's a chance it's just the beer... but Wrigley Field has been named one of the happiest places on earth.
One of my favorite places is Wrigley Field, especially on a sunny afternoon. It always smells the same, baseball dirt, hot dogs and beer. (I don't even drink beer, but the smell must be there when you go to Wrigley.)
Aside from the new jumbo scoreboards it always looks the same, too, and let's face it, you pretty much wear the same thing every time you go.
For me, that's what makes something one of my favorite places. Las Vegas, the Arlington Racetrack and my grandparents' house all have the same "staying the same" qualities that make me love them.
According to CNN, Wrigley Field is one of the happiest places on earth! CNN points to Wrigley's baseball experience as the reason why this particular field made the list. They also mention the hot dog smell.
The other 14 places of happiness include: Health Land Spa & Massage in Bangkok, Moonlite Bar-B-Q Inn in Kentucky, Cherry blossom season in Japan, Mary in Brussels, Table Mountain in Cape Town, Gaafu Dhaalu Atoll in Maldives, Okavango in Botswana, Casablanca Valley in Chile, Ulva Island in New Zealand, Nyhavn in Copenhagen, Giant Panda Research Base in China, Iguazu Falls at the Argentine-Brazilian border, Osho International Meditation Resort in India and Uluru in Australia.
Yeah, I'm gonna go to Wrigley Field to get happy, I don't know how to get to any of those places.