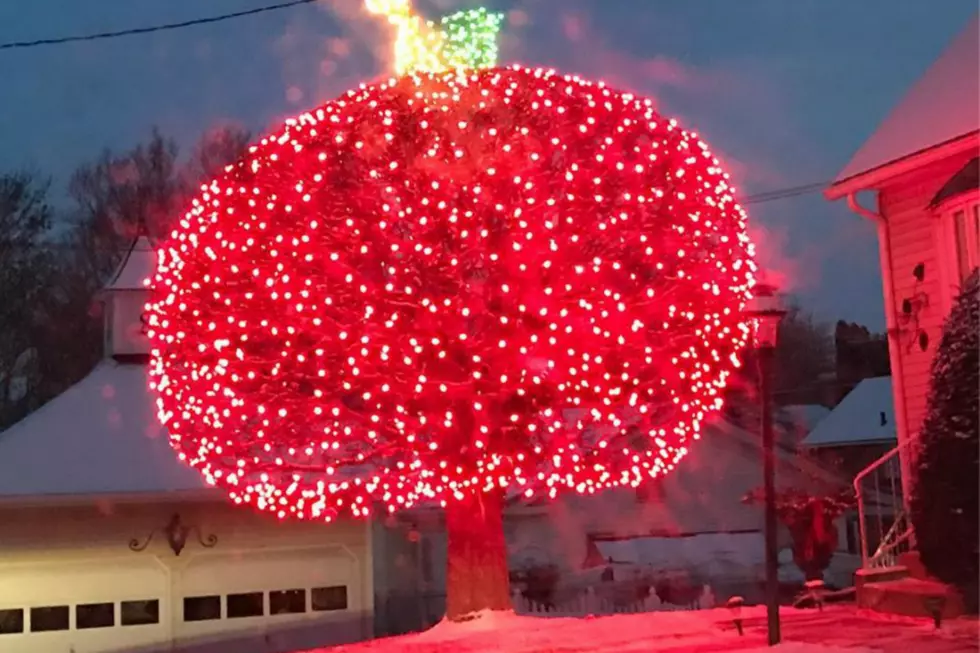 You Can Find The Most Magical Christmas Display in Freeport
Amy Schlichenmayer via Facebook
In an alleyway, you can find what Freeport considers to be the single most loved holiday tradition of their city. It not a parade of lights, there's no music involved, it's simply unique and pretty. Even though this hidden gem is on private property, folks are welcome to pull into the drive, take a look, snap a pic, and then back out and be on their merry way.
Just behind a house on West Stephenson Street stands a large glowing apple, in the form of Christmas lights.
With its heartwarming red glow that shines as a light for Freeport.
The Christmas Apple in Freeport has become a multigenerational holiday tradition.
Each year on Thanksgiving eve the tradition continues, as the red apple is lit for yet another season of countless family memories. Thanks to Thom Seiner and his family, the lighting of the tree on Thanksgiving signifies the wonderful beginning of the Holiday season in Freeport.
---