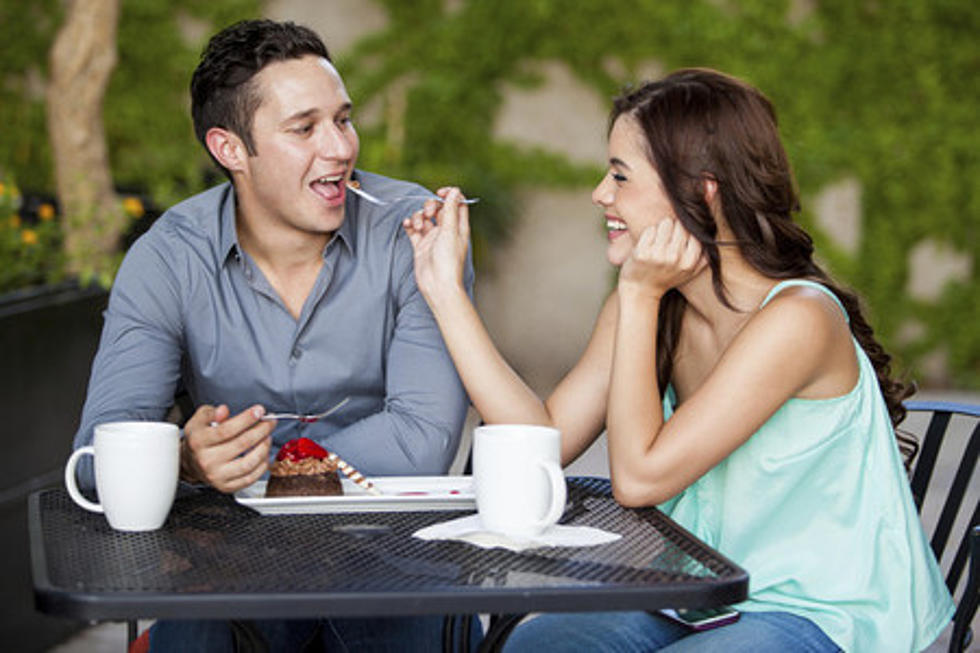 10 Perfect Summer Date Spots in Rockford
Antonio_Diaz, ThinkStock
For a lot of us here in the Stateline, single or attached, one of the things we look forward to the most during the summer months is getting out of dodge. Maybe we head into the city or go north to spend time in a small resort town, but you don't have to travel far for summer fun. Here are some great date ideas that are guaranteed to heat up that summer romance.

1

Anderson Japanese Gardens

Take your sweetie for a stroll through Anderson Japanese Garden; it's a beautiful, peaceful place to either get to know one another better or to reconnect.

When you're done walking through the gardens, make sure to enjoy a delicious brunch at Fresco at the Gardens. The restaurant is open year round for breakfast and lunch.

And, after you fall in love with the gardens, and each other, you can start planning your wedding there. You never know.

2

Nicholas Conservatory is one of the most unique places to visit in Rockford and it's perfect for those rainy, summer days.   Imagine walking hand-in-hand with your honey as the rain falls on the glass ceiling above you as you walk through a tropical paradise.

And your hearts won't be the only thing fluttering. Make a visit to the Butterfly Exhibit, but flap those wings quickly because the exhibit ends May 15th.

3

Enjoy a Dinner Cruise on the Maxon Riverboat

Have dinner on the patio or enjoy a romantic dinner cruise on the Rosie O'Shea; they also have Sunday brunch so you can make a weekend out of it.

Rob Carroll, Townsquare Media

Rob Carroll, Townsquare Media

4

See a Movie at Davis Park

Looking for something free to do? Join 97ZOK for Friday Night Flix. Grab your blanket, fill up a cooler with non-alcoholic beverages and snacks, and cozy up under the stars with a free movie that begins at dusk. Concessions are also available for purchase.

Rob Carroll, Townsquare Media

Rob Carroll, Townsquare Media

5

Take a Stroll Through City Market

Everything you need for a perfect date night is in one spot at City Market. Free admission, check. Food, check. Beer, check. Live entertainment, check. Dessert, check. Trinkets and t-shirts to buy your date to show them you love them, check.

Mark your calendars, the City Market returns May 20th and is every Friday from 3:30 to 8:30 through September 30th.

6

Spend the Day at Rock Cut State Park

Whether it's for the day or you camp overnight, Rock Cut State Park is perfect for any and all kinds of couples.

There's an endless list of things to do like bike, boat, fish, swim, kayak and hike.  Let's not forget about that romantic picnic.

Forget to pack the s'mores? No worries. Rock Cut has food, refreshments and a camp store for all your outdoor needs.

7

I had a boyfriend once and we bonded immediately over our mutual love of monkeys.  The Summerfield Zoo has every animal from A to Z for you to bond over; from alligators to zebras.

They have plenty of activities, snacks and a gift shop to get yourself something to remember the day by.

8

Attend a Rockford Rivets Game

Take them out to the ball game, take them out with the crowd, buy them some peanuts and cracker jacks...at a Rockford Rivets game.

You're guaranteed to get to at least first base after a day full of outdoor fun filled with hot dogs, fountain soda, and a mild sunburn.

Steen Wackerhausen, ThinkStock

Steen Wackerhausen, ThinkStock

9

Another great, inexpensive date idea. Enjoy a beautiful summer evening, surrounded by majestic trees in the Sinnissippi Park Music Shell with music in the park.

All performances feature local and regional talents and it's free.

Christa Brunt, ThinkStock

Christa Brunt, ThinkStock

10

Be a Kid Again at Volcano Falls

Mini golf, go-carts and batting cages, oh my. For the playful or competitive couples, Volcano Falls is right up your alley. Wait, that's bowling.

Your day with your sweetheart will be filled with fun as you race each other around the go-cart race track, putz around with mini-golf, work up a sweat with some lazer tag and end the day, hopefully not striking out, in the batting cages.