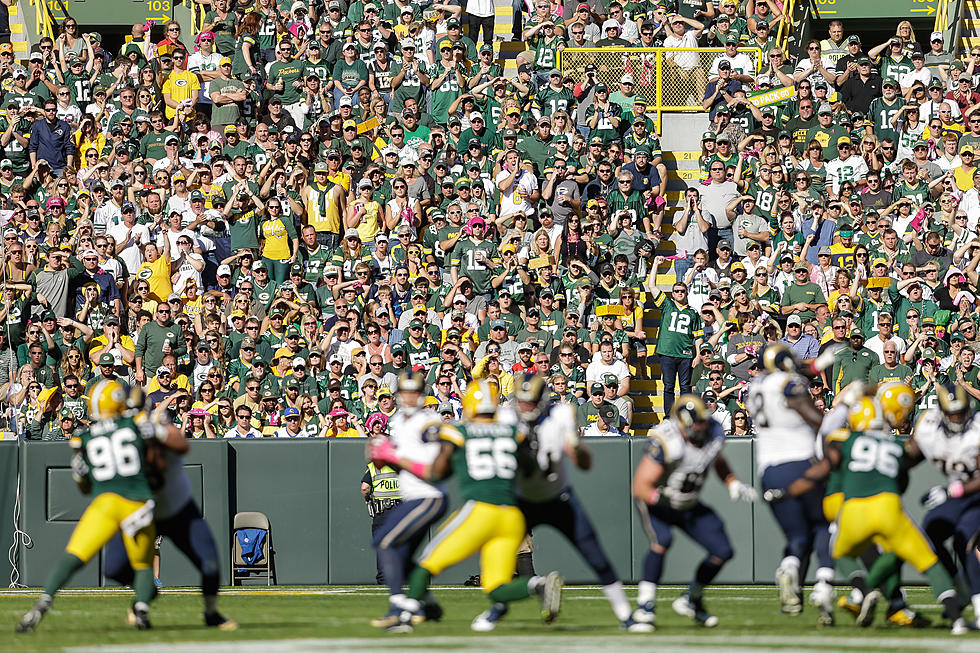 25 Fan Reactions To Packers Coach Wanting Changes to 'The Wave' and "Go Pack, Go!"
Credit: Getty Images
Green Bay Packers coach Matt LaFleur is in the hot seat with fans again. He's already part of an uncomfortable relationship with Hall of Fame-bound quarterback Aaron Rodgers.
I'm not sure ticking off your diehards is in the best interest of the team but the fan reaction might be a little overblown. The green and gold coach may have a good point even though some news sources are tweaking his exact words.
The FOX affiliate in Milwaukee tossed this headline at its readers,
Packers coach Matt LaFleur asks fans to refrain from doing 'the wave'
The above headline reads as if LaFleur is telling fans to stop doing 'the wave', right? He's not technically telling Lambeau stadium fans he's just asking them to switch it up... call an audible if you will
The Packers' head coach didn't fumble through his words when he suggested making adjustments for when to do 'the wave' and even the Lambeau-famous "Go Pack, Go!" chants. Basically, LaFleur thinks the fans have bad timing when it comes to making their presence felt during the game.
We're going to have some talks with some people in our building about how we can help educate our fans in certain situations
He elaborated on that point in detail.
... when you're on offense and it's a third down situation, I'd rather not hear the 'Go Pack Go' chant and, when we're on offense, I'd rather not see 'The Wave, I'd rather see that when we're on defense.
So how did fans react to the news shared on Facebook? You can probably guess how well this went over with a majority of the fans who commented.
25 Fan Reactions To Packers Coach Wanting Changes to 'The Wave' and "Go Pack, Go!"
Thinking about moving to Wisconsin? Check out this home.
There isn't one detail about this $3.5 million home that isn't breathtaking. Wait until you see the master suite, the unbelievable walk-in closet, the kitchen and theater.