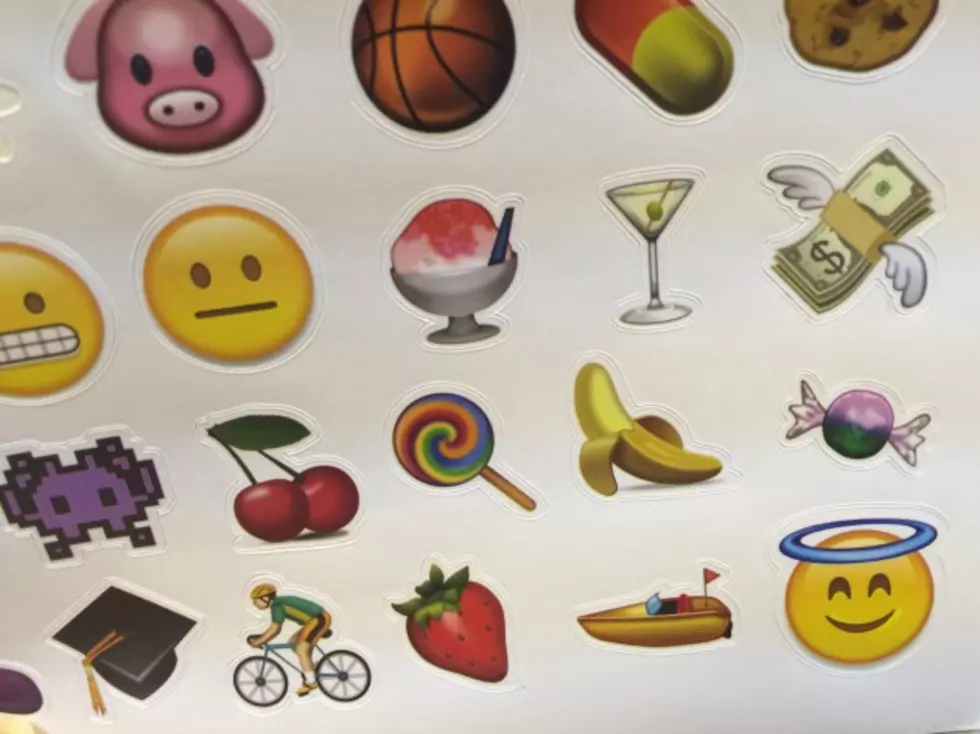 38 New Emojis Are Coming Next Year [PHOTOS]
Michelle, Townsquare Media
It's getting easier and easier to have a conversation with just little pictures.
And I'm totally ok with that... as you can see from my picture of my emoji stickers I got for Christmas last year.
Just a few months ago we got a whole new selection of emojis, different skin shades for the hand and people emojis, a few new fruits and cars and signs, but next year we are getting WAY more. 38 new emojis including delicious bacon and avocados.
According to Yahoo Tech, these are the 38 new emojis we are getting next June:
       Face with cowboy hat
·      Clown face
·      Nauseated face
·      Rolling on the floor laughing
·      Drooling face
·      Lying face
·      "Call me" hand
·      Selfie
·      Raised back of hand
·      Left-facing fist
·      Right-facing fist
·      Handshake
·      Hand with first and index finger crossed
·      Pregnant woman
·      Face palm
·      Shrug
·      Man dancing
·      Prince
·      Man in tuxedo
·      Mother Christmas
·      Wilted flower
·      Scooter
·      Motor scooter
·      Octagonal sign
·      Clinking glasses
·      Black heart
·      Croissant
·      Avocado
·      Cucumber
·      Bacon
·      Potato
·      Carrot
·      Fox face
·      Eagle
·      Duck
·      Bat
·      Shark
·      Owl
I'm still pretty upset that I'm not getting an "eye-roll" emoji! I feel the need to send an eye-roll emoji almost every day, but I guess I'll have to wait.
I also think we should have a fingers-crossed emoji.