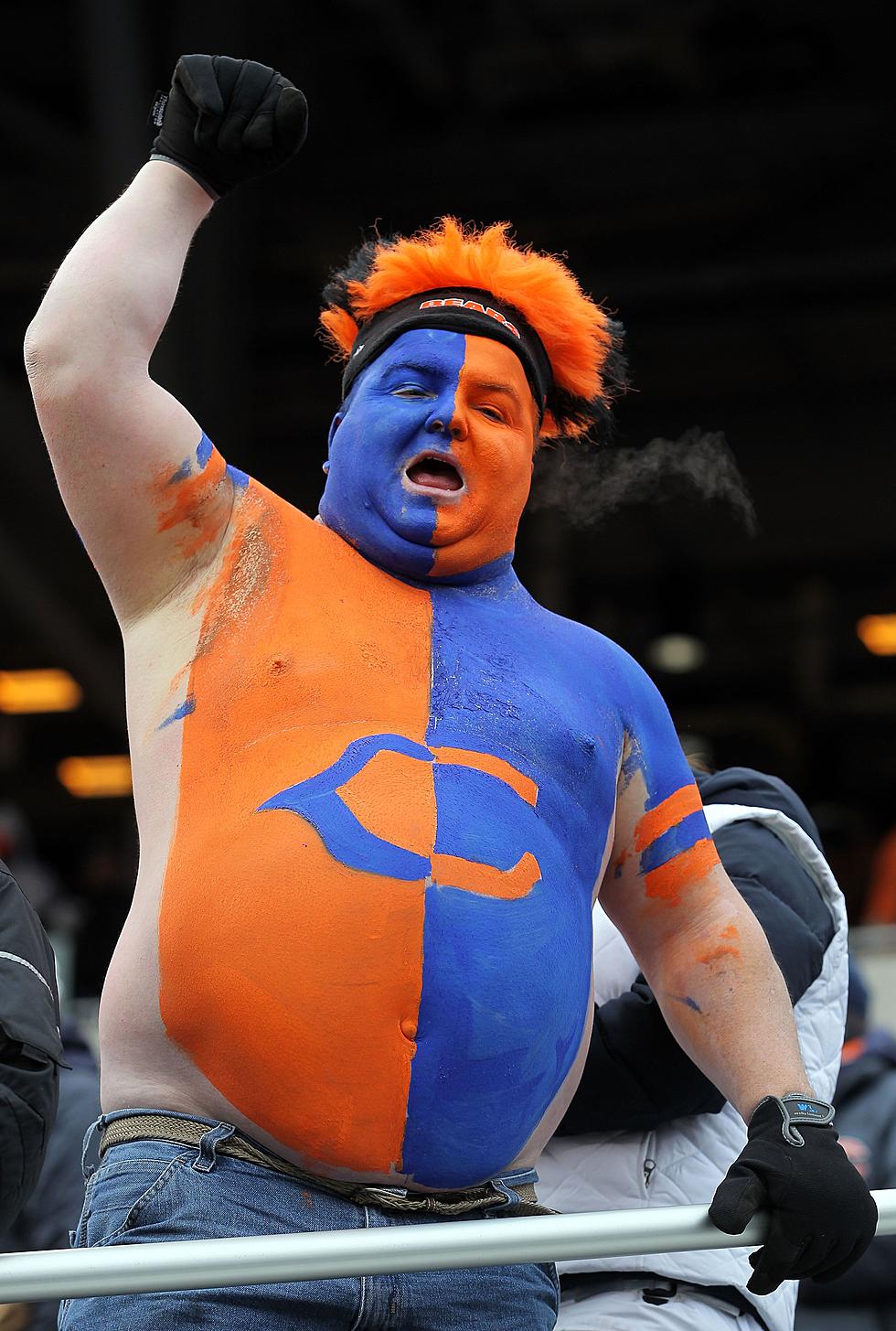 After Multiple Metaphorical Punches To The Face, Bear Fans Get Two Bits Of Good News
Getty Images
It hasn't been a good couple of weeks for Bears fans. They're currently on a three game losing streak. The only teams with longer losing streaks in the league are the Dolphins (1-7), Texans (1-7), Lions (0-8), and The Washington Football Team (2-6). That's not the kind of company you want to keep.
Conversely, their division rivals are on a 7-game winning streak. Aaron Rodgers basically claimed prima nocta on everyone at Soldier Field. And seemingly the entire fan base (rightfully) wants to fire the head coach and general manager. It hasn't been pretty.
Then on November 3rd, the skies parted and dropped two bits of good news in the laps of Bear fans. Unfortunately, neither have anything to do with the team getting better on the field. One is a speciality for those that enjoy schadenfreude and the other will hopefully be the first move in the next stage in the history of the Chicago Bears franchise.
Aaron Rodgers Is Proven To Be A Big Fat Liar (maybe not big, fat liar, but definitely purposely deceitful)
Aaron Rodger's stock has been WILDLY fluctuating over the last year. Packer fans hated him during the preseason. Then he comes back and is playing at an MVP level, leading them to the best record in football. Off the field, Rodgers has seemed to relax a little. He regularly appears on the Pat McAfee show and seems like a different person than he's been in the past.
Things were trending up for Rodgers and fast. Then the COVID-19 news dropped. The positive test isn't big news in and of itself. Plenty of athletes have tested positive. They take a little time off, get better and they're usually back in a week or so.
The story got interesting with Rodgers when it was revealed that he was unvaccinated against COVID-19. Again not a huge deal in the grand scheme of things, there are plenty of players in the NFL that are unvaccinated. It's their choice.
Rodgers is drawing a lot of heat for this interview he did in August, when a local reporter asked him if he was vaccinated.
Rodgers replying "I've been immunized" is a pretty clever way of getting out of answering the question. It's not clear if Rodgers was saying that he's been immunized from the mumps and measles or if he actually thinks he was immunized from COVID because this report came out later in the day:
No word on what the homeopathic treatment was but some googling will lead you to some wild places on the internet.
So, he purposely deceived the media and the population that he was vaccinated. So what? He's not required to disclose his medical information to the media. Yes, that 's correct but.... he also wasn't following all the NFL protocol when it comes to unvaccinated players. Kirk Cousins is another NFL that is unvaccinated. You see him wear a mask on the sideline, at press conferences, and other public events. That is part of the NFL protocol. Rodgers has not been following those guidelines.
You can disagree with the rules all you want but the NFL is a business and has the right to doing what they feel protects their workers. If you don't want to play by the rules, then you don't have to play for this league. It's pretty simple.
This story is going to get way stupider before it's over. Buckle up and try to block out some of the noise.
Now onto the good news actually FOR the Bears.
The Bears Move To A Professional Arena in Arlington Heights Has Gone From Likely to Very Likely If Not Probable. 
This is from a Crain's Chicago Business article earlier in the week:
The owner of Arlington Park said today that he expects the Chicago Bears will redevelop the northwest suburban racetrack with a "world-class stadium," the first time a company official has commented publicly on the team's highly anticipated plans for the site.

Speaking to analysts during the company's third-quarter earnings call, Churchill Downs CEO Bill Carstanjen said the company is "sad" to be closing Arlington Park and "would have loved to continue to (have) racing" there, but said the Bears "will ultimately develop this prime real estate into a world-class stadium and development with numerous amenities for fans and residents to enjoy over the coming decades."
This is pretty big news and seems to confirm the theory that the Bears will stop playing professional football games at a city park and move into a stadium of their own that will actually be easily accessible to more of their fans and no longer be at the very bottom of the list when it comes to seating capacity. You know, move into the 20th century as a franchise.
It's a move that probably won't happen for another 10 years but that's a blink of an eye compared to the glacial pace the team has moved into the modern era of professional football.
The bad news for the Bears? Matt Nagy will probably be back for Monday night's game against the Steelers and the Bears will probably be embarrassed on national television.
Just wait Bear fans. Once they get a new coach, GM, offensive line, revamp an aging defense, develop their superstar quarterback, and get a new stadium, you'll be proud of the Bears again. That should take about 10 years.
The clock starts now.
TACKLE THESE: Check Out the Best Uniforms In Each NFL Team's History
30 Different Types of Fans You'll See at a Chicago Bears Game
The NFL season is right around the corner. If you're excited to head back to Solider Field or maybe going for the first time, here are 30 different fans you'll see at this season.