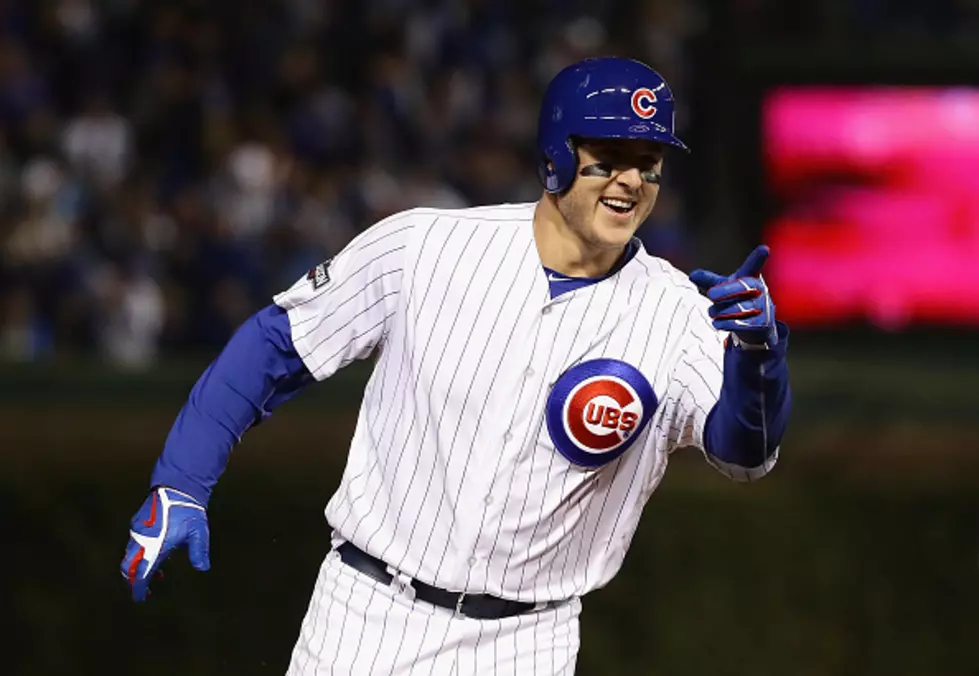 Anthony Rizzo has Heartwarming Message for Illinois Boy Attacked at School
Getty Images
Every morning when you send your child off to school you expect that for the next 7 or 8 hours, that they're going to be safe. School should be a safe place, yes?
Unfortunately, for some kids, it's not. Earlier this week Fox 32 Chicago shared a heartbreaking story about 12-year-old Henry Sembdner; a South Elgin middle school student who was severely beaten by a classmate after he accidentally bumped into him in the hallway.
Henry's injuries were so severe that he had to be put into a medically induced coma just so he could recover; but thankfully, he was able to go home yesterday.
Henry's family tweeted the message to Anthony Rizzo who just happened to have a message for Henry of his own.
Talk about a class act; we can't wait for opening day.
Police say the investigation into Henry's attack is ongoing and they're still trying to determine if the other boy should face criminal charges.