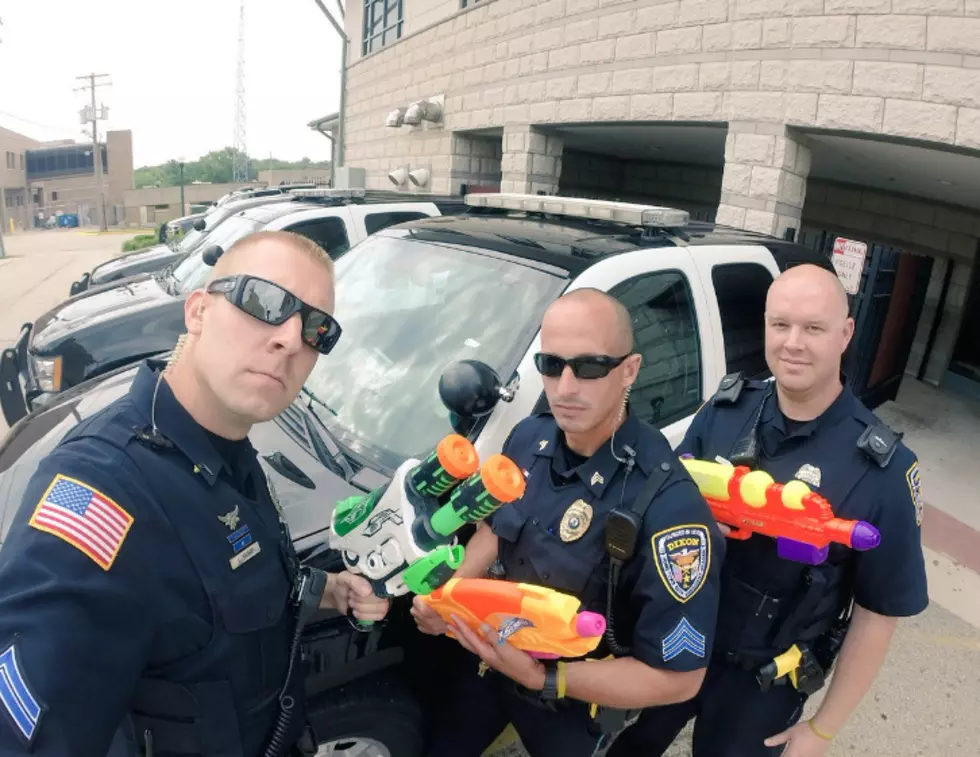 Area Police Ready For Squirt Gun Fight With Residents
Dixon Police via Twitter
Today's heatwave didn't stop a nearby police department from having fun with some residents.
It was a hot one everywhere today but the Dixon Police Department came up with the best way to cool off.
They challenged Dixon residents to a massive squirt gun battle.
The Dixon PD followed up by visiting those that were interested in having a little fun. There was so much interest by the people in Dixon they had to tell some people to hold on.
Here's a quick look at some of the Dixon police officers in action.
From the sounds of things it was a huge success. The Dixon PD even hinted at doing something like this again in the future.
What did you do to stay cool today? Let us know!