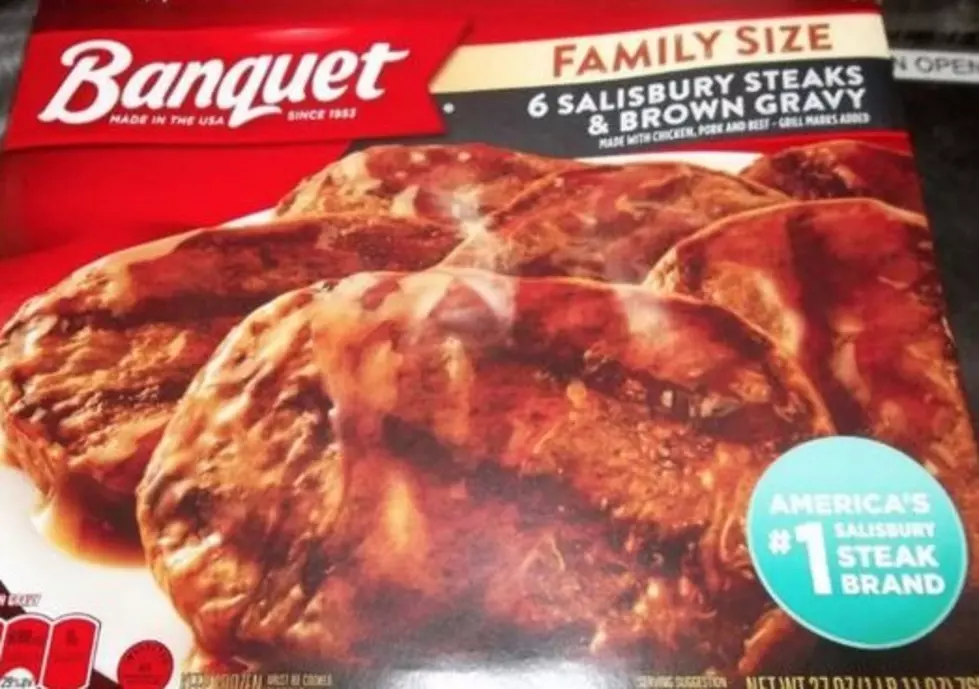 Banquet Recalls Salisbury Steaks
USDA FSIS
A recall has been issued on Banquet's family sized Salisbury Steaks .
You might to check that package in your freezer.
The recall is over "fragments of bone and other materials" that were found in some of the meals. (USA Today)
Conagra is recalling their "27-ounce package of Banquet Family Size 6 Salisbury Steaks & Brown Gravy Made With Chicken, Pork And Beef." after receiving "several consumer complaints and three reports of minor oral injury."
According to the USA Today article, "the products, shipped nationwide, were produced on March 10, 2018."
To know if your box of Salisbury Steaks are included in the recall, this is what you should be looking for:
The effected packages will have the "lot code of '5006 8069 10 05'
The USDA mark of inspection 'P-115' printed on the package.
A best by date of SEP 01 2019 is also on the package.
The UPC code number is '3100011305.'
If you do have one of the recalled packages the company asks that you either throw it out immediately or return it to the store that you bought it from.
To find out more information the company says that you should call the Conagra Consumer Affairs at 800-289-6014.