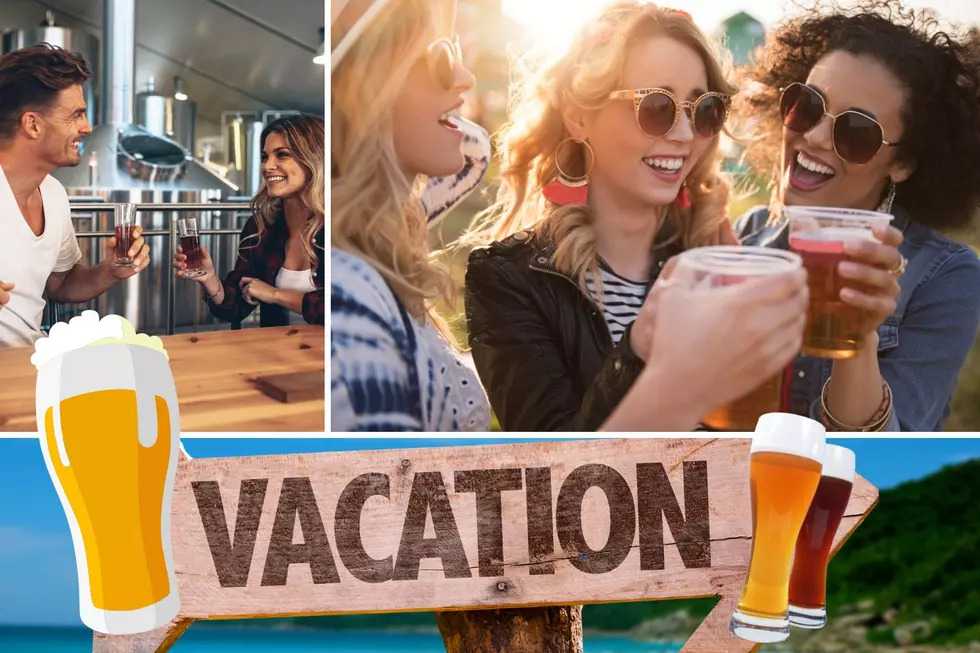 Rockford Illinois is Right Between 2 of Best Beer Towns in America
Canva
Taking a 'beer-cation' (yes, it's a thing) to these two beer towns couldn't be any easier for northern Illinois residents. All other beer lovers, time to book a trip.
Things to Do On a Beercation
Beer + Vacation = Beercation, just so we're on the same page. Going on one of these trips couldn't get any more popular, but I guess that all depends on the talented craft brewers in Wisconsin and Illinois. The more delicious sips they create, the more we're going to want to escape into a brewpub and brewery for a fun weekend.
Craftbeer.com will just fuel your desire to get away on a trip like this with all of the best beercation destinations in the world, but save that trip planning for another day.
In Rockford, we're VERY close to 2 of the top beer towns in America, is 95 miles away and the other is only 93 miles away.
Best 'Beer Towns' in America
A company that specializes in helping us find vacation rentals scoured America to find great destinations just for beer lovers. The Beer Lovers Index from HomeToGo.com based its rankings on several findings, but the two biggest were,
Number of brewpubs and breweries
Average prices of beer
From HomeToGo,
Top 10 'Beer Towns' in America
10. Myrtle Beach, South Carolina
9. Tampa
8. Austin
7. Asheville, North Carolina
6. New York City
5. Seattle
4. Denver
3. Milwaukee
2. Portland, Oregon
1. Chicago
Two of the most amazing cities in the Midwest are also 2 of the 3 BEST beer towns in the United States. Both Chicago and Milwaukee have dozens of top-rated brewpubs and breweries, so you won't have any trouble finding places to spend time in while you're on your beercation.
This historic place was the first establishment in Chicago to get a liquor license after prohibition ended. They have the most amazing pretzels (and root beer for the non-drinkers).
If Milwaukee is your spot, you should make room for the outrageous burgers and bloody marys at Sobelman's.
7 Wisconsin Breweries Every Beer Lover Should Check Out