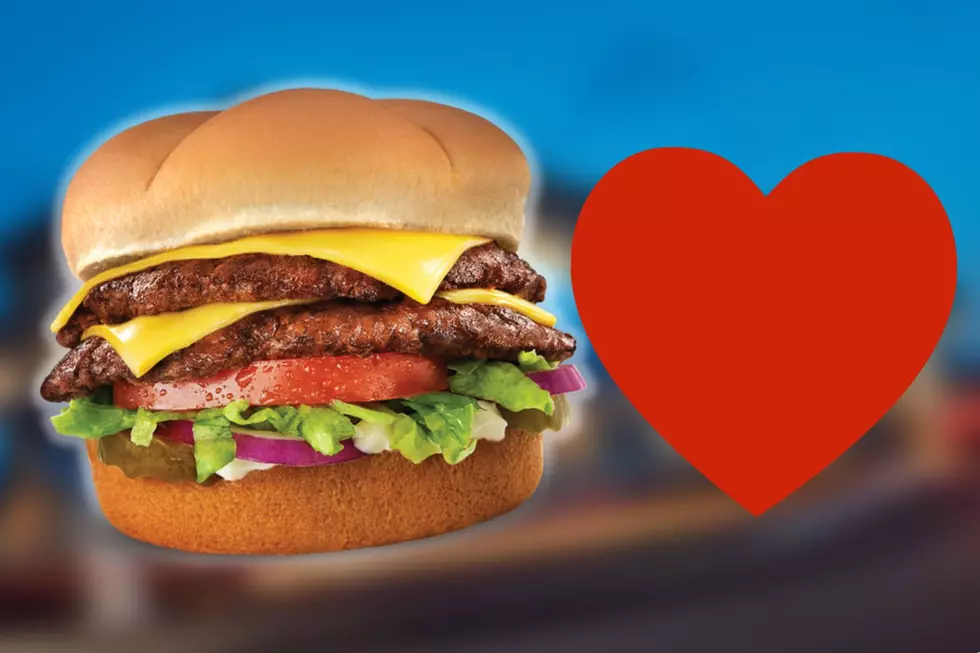 Wisconsin Based Fast Food Chain Serves The Best Cheeseburger in America
Culver's/Canva
This is the place I always want to go when my family is grabbing some fast food. This exact burger is what I will order every time, with onions, pickles, and mustard.
What's your favorite fast food cheeseburger?
I'm a long-time lover of McDonald's Quarter-Pounder with Cheese and would never turn down a #2 combo with my favorite fast-food fries, and a Diet Coke, but this 'Best Fast Food Cheeseburger' winner just hits different. It's also really hard to explain HOW it hits different.
Is it what they do to that bun?
Is it how they cook the burger?
Is it those red onions?
Could it be that Wisconsin-made cheese?
It's really ALL THOSE THINGS. All of those attributes make it hit different and worth every second of that wait after having to pull forward.
The Best Fast Food Cheeseburger in America
You had to have figured it out by now. And by now, I'll bet your tastebuds are actively sending a message to your brain that sounds a lot like, "I need it now."
Culvers Double ButterBurger with Cheese is America's Best Fast Food Burger
That's the verdict from Thrillist's 3rd Annual Fast Food Awards and anyone who's ever had this Wisconsin-native burger born almost 50 years ago in Sauk City, Wisconsin.
You won't be getting any flaccid lettuce or translucent tomatoes. Every one of these beauties is made-to-order...

This is the ideal fast food burger, one that feels like it came from a mom n' pop shop, and whose flavor is all the more transcendent with a side of cheese curds and a frozen custard.
Outrageous Burgers & Bloody Marys at This Wisconsin Pub and Grill
If a tasty burger and a giant Bloody Mary sound like a perfect meal, this popular Wisconsin pub and grill is a bit of Heaven on Earth. You better bring friends!