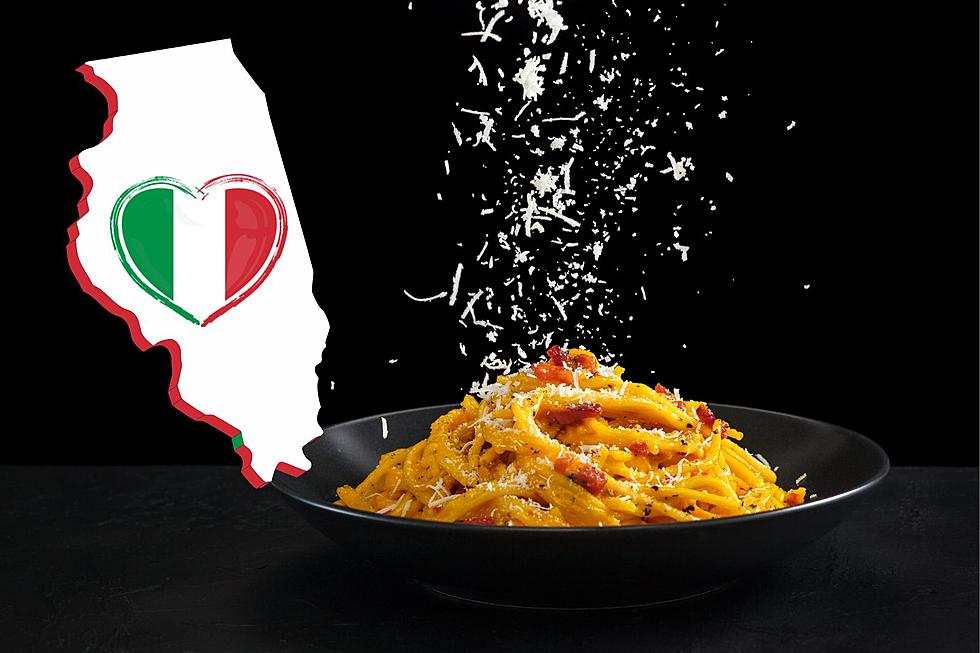 Pasta Lovers! Apparently This is the Best Italian Restaurant in Illinois
Canva
A new ranking reveals the best Italian restaurant in each state and this Chicago spot was named the Best Italian Restaurant in Illinois.
Favorite Italian Dishes
What's it going to be tonight for dinner?
Spaghetti Carbonara or Risotto Milanese? Maybe a Margherita Pizza, a simple yet iconic pizza. The Margherita features a thin crust topped with tomato sauce, fresh mozzarella cheese, basil leaves, and a drizzle of olive oil. It's a tribute to the colors of the Italian flag. It's hard to decide not to get the lasagna, but that's because you know your mom's is better.
What Is a MUST When Eating at an Italian Restaurant?
Italian restaurants have always had a romantic feel; to me, they're a perfect restaurant choice for a date night. Start the night with some bruschetta and a couple of glasses of sangria. Music is pretty subjective, but can we agree that the music you typically hear at an Italian restaurant enhances everything?
Best Italian Restaurant in Illinois
Quick fun fact about Italian food:
The average American eats about 20 pounds of pasta a year and 23 pounds of pizza – equivalent to about 356,000 acres of it. That's according to 24/7 Wall St., which just ranked the best Italian restaurant in every state, using data from numerous food rankings, including ones from Eater, Yelp, The Daily Meal, Fodors, and Gayot. Illinois' best Italian restaurant, according to these rankings:
RPM Italian Restauarant
The River North eatery located at 52 W Illinois Street describes itself as "modern in approach and Italian in spirit." RPM Italian is definitely on the fancier side when it comes to Italian dining, making it a perfect spot for a special night. The menu features many shareable dishes and several classics.
Make sure to visit RPM Italian's Facebook page for specials and promotions.
RPM Italian is the sister restaurant to RPM Steak, serving the most 'essential steak in Illinois, and RPM Seafood, both located in Chicago.
25 Illinois Steak Joints You Need To Try Sooner Than Later
If you are anywhere between the Illinois/Wisconsin border and into the deep suburbs of Chicago, this list is for you.