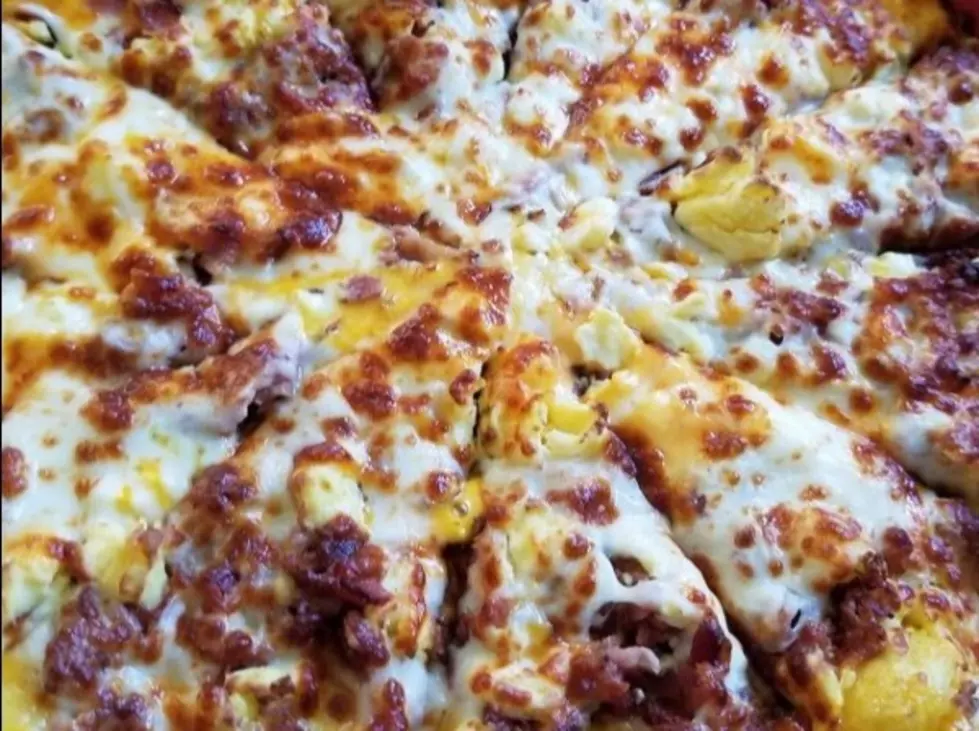 Best Rockford Restaurants for Breakfast Pizza According to TripAdvisor
satin10117 via Instagram
If humanly possible, I think I would eat pizza for every meal, breakfast, lunch, and dinner.
Who says "You can have too much of a good thing?" because I sure don't.
Now comes word from a nutritionist saying "pizza is better for breakfast than most cereals" according to WBAL-TV.
You may be surprised to find out that an average slice of pizza and a bowl of cereal with whole milk contain nearly the same amount of calories.
Sure you can settle in with a nice slice of pepperoni pizza for breakfast but what if you were feeling a little fancy and want it to have that morning food taste? You know, eggs, bacon, etc?
Well, there are a few places in town according to TripAdvisor that make a really good breakfast pizza, as long as it's still on the menu.
So I started my search on Yelp, and I didn't find much, then I turned my attention to TripAdvisor and that's where I found some of the best breakfast pizzas in Rockford.
Here are three places in Rockford that make (or at least did) breakfast pizza:
Woodfire Pizza, 408 East State Street
GreenFire Restaurant Bar & Bakery, 6795 East Riverside Boulevard
Casey's, 5965 Columbia Parkway & 1410 South Bell School Road
I can confirm Woodfire and Casey's still have breakfast pizza on the menu. Greenfire, on the other hand, I'm not so sure anymore. They currently have a pared-down COVID menu so it may not be available at the moment.
A TripAdvisor review from 2013 said this about the breakfast pizza at GreenFire:
The breakfast pizza? That could be one of those very last meals you would order before going to the electric chair. Yes, that good.
So if it is indeed gone from the menu, maybe they should consider bringing it back, you know, just so I could try it.
Do you like breakfast pizza? Who makes the best in town? Tell us!
Enter your number to get our free mobile app
.
14 Of The Craziest Pizzas You'll See At Dimo's
Sweet Lenny is the brand manager of 97ZOK, Q98.5, and Operations Manager for Townsquare Media Rockford. Catch him afternoons 3 to 7 on 97ZOK. Follow him on Twitter, Instagram, and like his page on Facebook.