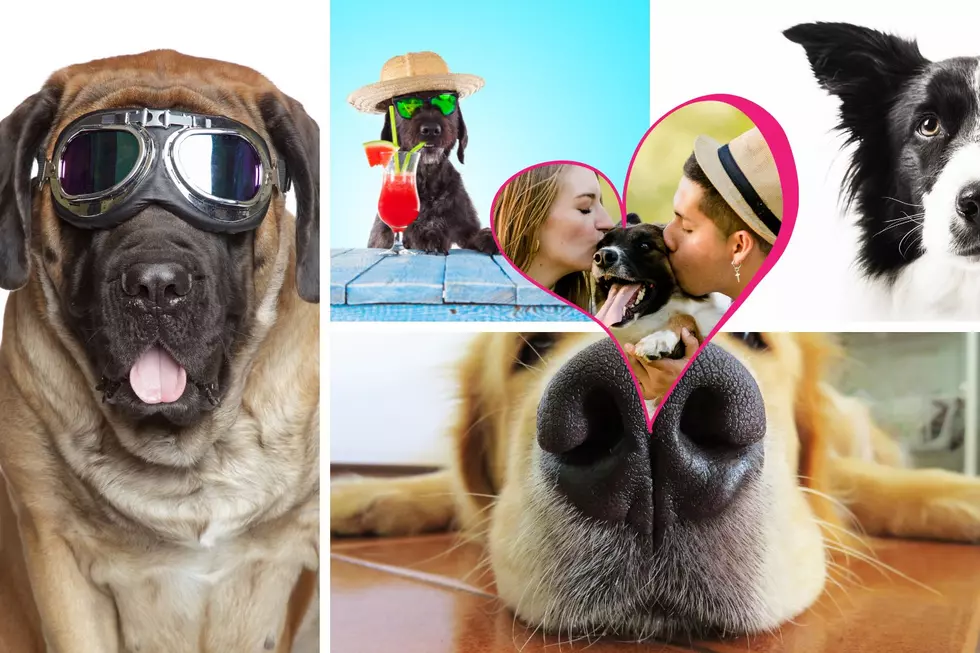 Single in Illinois? These 6 Dog Breeds Might Up Your Dating Game
Canva
If you scroll the dating apps looking for a match with a fellow dog lover, you should know that owners of these breeds make the best romantic partners.
Live Your Best Life By Owning a Dog
The best decision I ever made was getting a dog. While I've lost a few, even burying one on his favorite couch in the woods behind my home, the joy they brought while they were alive was unmatched.
You'll never be loved by a human the way you will be loved by your dog. It is the true definition of unconditional. No matter what kind of asshole you are, your dog will love you deeply and will always be happy to see you. Tell me what human consistently loves you like that?
Owning a Dog Ups Your Dating Game
There isn't a dog owner anywhere on earth that hasn't let the fur baby decide if the new person is a good person. Our little four-legged unconditional lovers are also great judges of character.
Because so many young, single people own dogs, here's a little help determining which dog owner might be the match you've been hoping would find you.
BestLifeOnline.com just published a study that you'll want to peek at before going on a date with another dog owner.
People With These 6 Dog Breeds Make the Best Romantic Partners
Therapists and pet experts told Best Life the dog breed owners who make the best romantic partners.
Let them into your life, and they'll love you just as enthusiastically as they love their furry friend.
English Mastiff
The biggest beast of the bunch and a great big heap of affection.
Loving a giant bread teaches us patience, which is so needed in a romantic relationship.
Golden Retriever
Relationship experts said that Goldens attract kind, gentle, and caring people.
Cavalier King Charles Spaniel
Owners of these little regal pups understand a little about the need for care and cuddles. Parents of this breed tend to be kind and empathic souls.
Border Collie
A herding dog. I own a herding dog, and you need to know what you can likely expect from parents of this breed. These dogs require more physical activity and mental stimulation than you can possibly imagine. Every day is doing our best to anticipate those needs. The experts that spoke with Best Life say, owners of herding breed dogs are the most supportive, open-minded, and easy-going.
This is our dog Lily, she is a Mini Texas Heeler, and she was two years old in this photo.
Cuban Havanese
If your dream is to have a social, loyal companion who is always by your side, an owner of this breed is worthy of your attention.
Mutt
[...] the kindest and most genuine people own a mutt.
RANKED: Here Are the 63 Smartest Dog Breeds
Does your loyal pup's breed make the list? Read on to see if you'll be bragging to the neighbors about your dog's intellectual prowess the next time you take your fur baby out for a walk. Don't worry: Even if your dog's breed doesn't land on the list, that doesn't mean he's not a good boy--some traits simply can't be measured.
LOOK: The least obedient dog breeds
Check out these 50 fascinating facts about dogs: