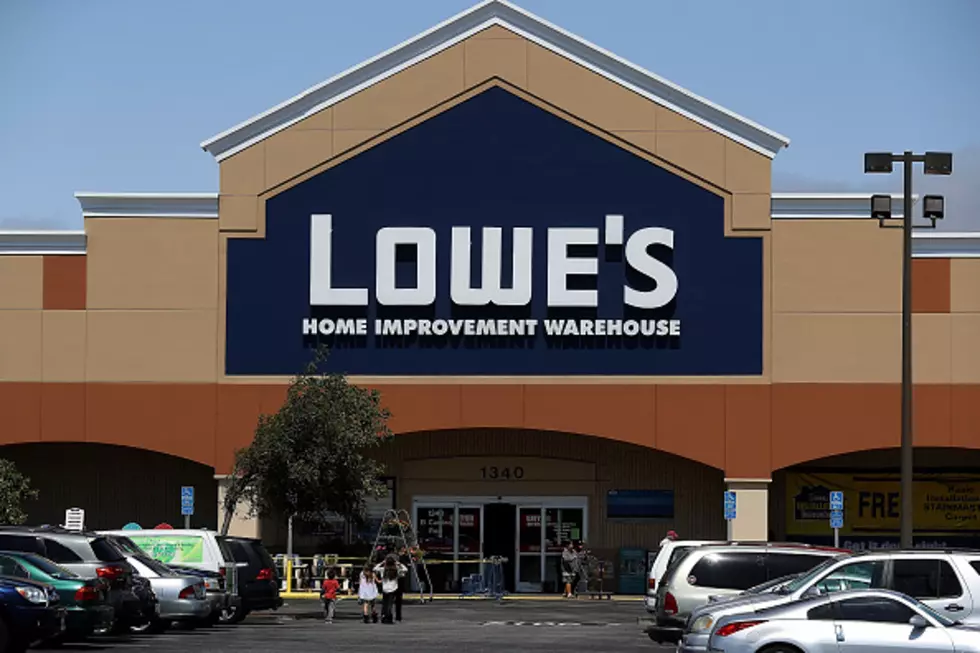 Beware of a New Scam Targeting Lowe's Customers on Facebook
Getty Images
Mother's Day is coming up on May 14th and if your mom is an HGTV watching, interior design pinning, home improvement shopping kind of gal then the perfect gift would obviously be a gift from her favorite home improvement store- Lowe's.
Just don't use the Lowe's coupon that's making the rounds on Facebook to get her those mason jars and wall stencils that she loves so much.
If you click on this coupon, you risk having your personal information stolen because the coupon is the newest phishing scam to take over the internet.
Once you click on the coupon, you're asked to complete a survey and give information that shouldn't be needed to claim it.
Lowe's says this coupon is not affiliated with them in any way and should you actually get the coupon, they cannot honor it.