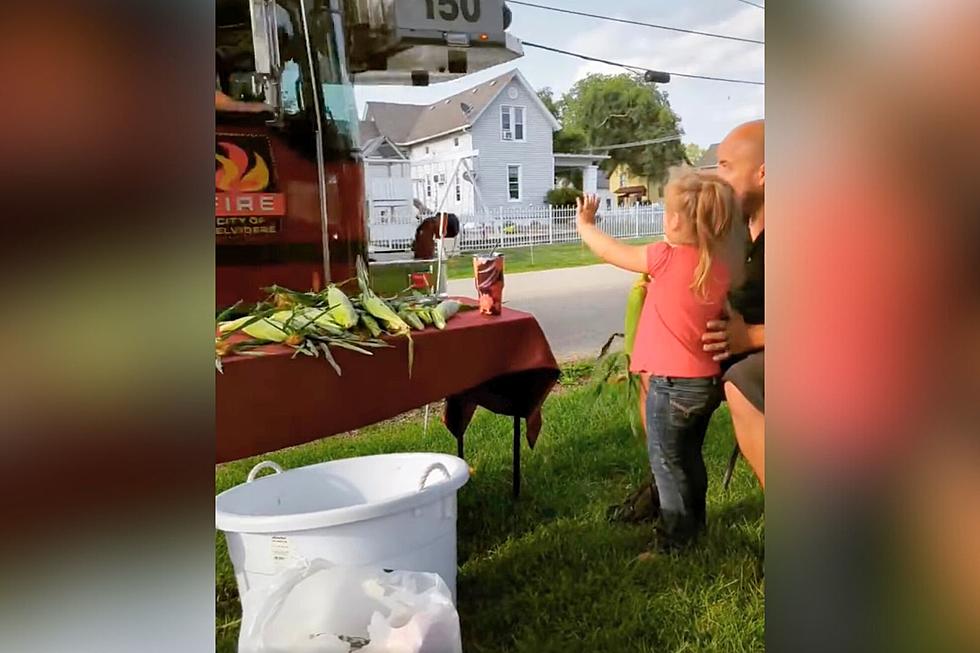 Adorable Illinois Girl Hustling Sweet Corn for Boone County Fair Money
Eyewitness News, Canva
Some Belvidere Firefighters made 3-year-old Elena's day by stopping at her roadside sweet corn sale. The little entrepreneur is trying to earn spending money for the fair.
There are so many things that will make you feel good when you watch this video. Her reaction to customers arriving in their big vehicle was enough to give me goosebumps.
When you get this excited, it doesn't matter what words you put together, this little sweetheart is only 3 years old, all you need to hear are the sounds she makes to know she couldn't be any happier.
Elena's big dreams of going to the Boone County Fair are just like ours.
Eating tons of fair food
Seeing all the animals
Going on some carnival rides
Buying some souvenirs
Plus, there's that good lesson she's learning about putting in some work to earn money for fun.
Take a few extra minutes and scroll through the comments.
We sure hope you have a great time at the Boone County Fair, Elena. You'll find us near the food, specifically near the corn dogs and funnel cakes.
If you've done your work and have earned some extra money for some fair fun, here are all the Boone County Fair details you'll need.
The fair runs through Sunday, August 15th.
Fairgrounds located at 8847 Illinois 76, Belvidere, IL
Schedule of Events here.
Ticket info here.
When it comes to enjoying the carnival midway, there are a couple of discount opportunities you should know about.
Depending on the size of the ride, it will take 3, 4, or 5 tickets to get on the ride.
On Wednesday, August 9th from 12 noon to 5:00 pm and Thursday, August 10th from 11:00 am to 5:00 pm, the number of tickets required to ride will be reduced.
29 'Unofficial' Food Rules People of Illinois Agree On
When it comes to food, there are very few states that compare to Illinois. But with our great food, come very specific food rules, and here they are.