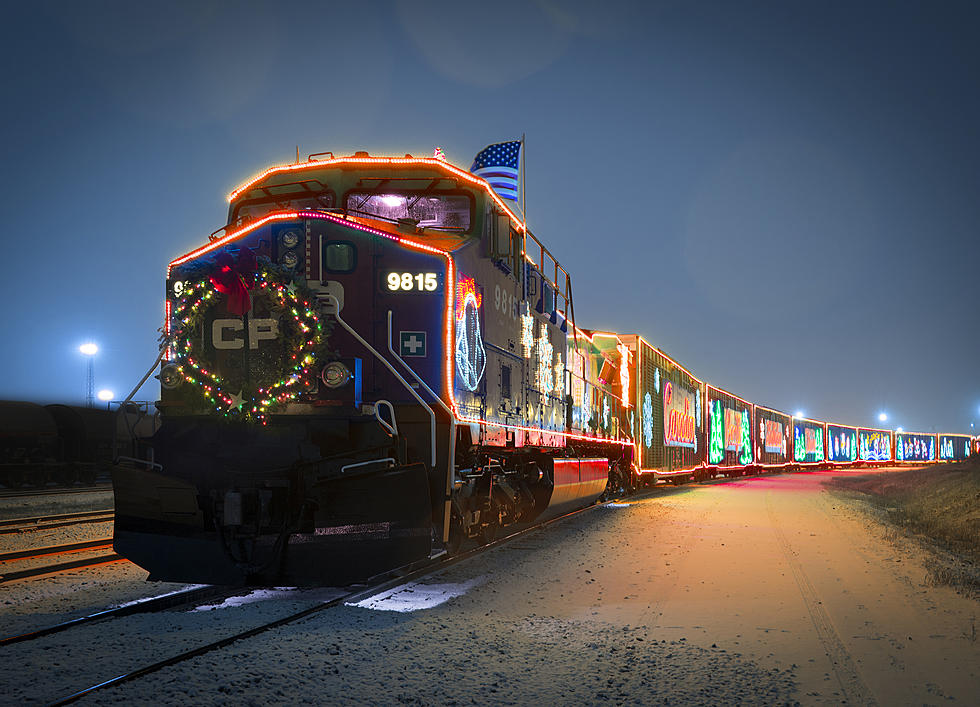 Bummer! The Canadian Pacific Holiday Train WON'T Be Stopping in Illinois This Year
Kristopher Grunert
When the holiday season rolls around, I am a woman on a mission. I want to fit as many Christmas trees as I can into my home and make it look like a Hallmark movie threw up inside it. I want to bake cookies and listen to Christmas music. I want to soak up every minute of holiday fun with my family, and I REALLY want to see as many Christmas lights as possible.
Will the Canadian Pacific Holiday Train Make A Stop in Illinois This Year?
Attending local holiday events is something my family loves to do, and every time the Canadian Pacific Holiday Train stops in the Stateline area my family tries to be a part of the fun. If you've never been to a Canadian Pacific Holiday Train stop before, here's a throwback video I filmed during my first Holiday Train experience 6 years ago...

The Part Where I Break Your Holiday-Loving Heart
Now that I have you all pumped about your family experiencing the Canadian Pacific Holiday Train magic for yourselves this year, here comes the somewhat bad news...
The Candian Pacific Holiday Train will not be stopping anywhere in Illinois this year, BUT there is still a way to experience the fun in 2021. According to Canadian Pacific's website, the holiday train concert will be virtual again this year, meaning you can experience the show from home as many times as you want to.
Though this year's Holiday Train will once again be virtual, the much-loved program will continue to serve as a beacon, highlighting the ongoing need for food banks and the critical work they do.

 

"The spirit of the Holiday Train is about giving generously and inspiring those around us to give as well," said Keith Creel, CP President and Chief Executive Officer. "While we are disappointed we again cannot bring the Holiday Train to communities, we are honored to run a virtual program and continue to support communities and food banks across our network as they work to address food insecurity in North America."
If you want to see what Candian Pacific's Virtual Holiday Train experience is all about, check out last year's show, here.
TOP 10: The best holiday TV specials of all time, ranked
The 25 Smallest Towns in Illinois
These towns are so small, if you blink, you'll miss them.