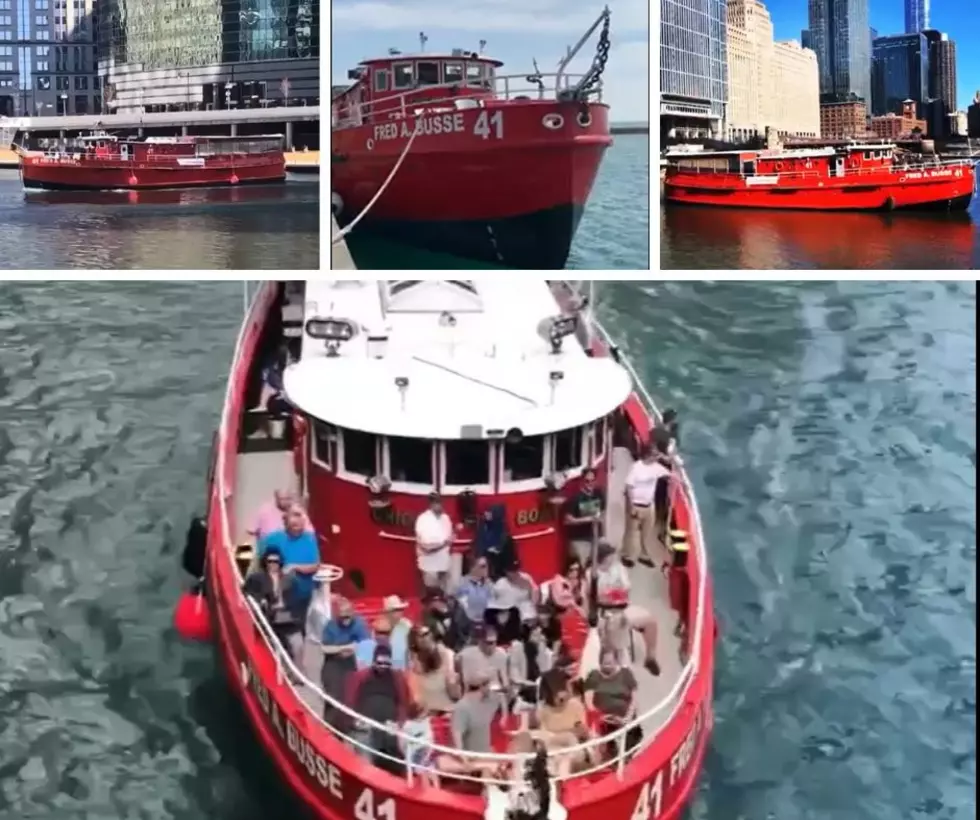 This Is One Of The Most Unique Lake Michigan Boat Rides In IL
Canva
There are many amazing boat trips on Lake Michigan and the Chicago River but this one definitely has to be one of the most unique experiences.
Taking Boat Tours Is A Good Way To Get Out On The Water
Growing up my family was like most, we didn't own a boat. If we wanted to get out on the water, we had to take a boat tour. Funny thing, it was something my parents enjoyed so we did it quite often. We lived so close to Chicago, we took a lot of rides on Lake Michigan and the Chicago River. It was quite fun.
How To Choose A Boat Tour In Illinois?
The only problem with taking a boat tour in Chicago, there are so many to choose from. When people ask me which one I recommend, I usually suggest doing something unique that you normally couldn't do. Again, there are several to pick from. Well, if you ever play firefighter as a kid or had dreams of being one someday, then I have the perfect trip for you. It's on a real-life Chicago Fireboat now used for tours.
What Is The Chicago Fireboat Tours?
According to fireboattours.com,
Although there are other excursion boats in Chicago, ours stands out because you're riding on an actual piece of Chicago History. Our flagship vessel is the Fred A. Busse, which was an active Fireboat for the Chicago Fire Department from 1937 until 1981.
Chicago Fireboat Tours offers many different types of cruising experiences like a sunset, historical, architectural, specialty, private charters, events, brews, fireworks, Lake Michigan, Chicago River, and more. Tours are available daily. The vessel leaves on the pier between Monroe and DuSable Harbor east of Millennium and Maggie Daley Parks, and south of Navy Pier.
For more info, HERE.
20 of the Best Day Trips to Take From Illinois
7 Fascinating Things To Do in Illinois That Aren't in Chicago
A recent survey says Illinois is one of the most fun states in the U.S.. Truth is that Chicago is the biggest reason, but there's so much more than the Windy City.