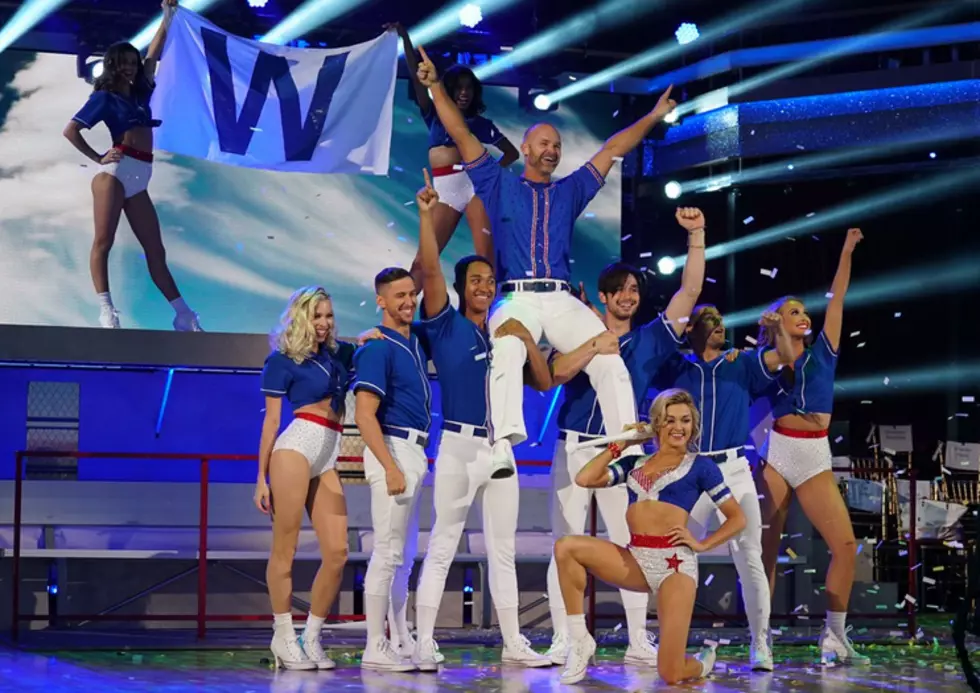 David Ross Knocked It Out of the Park on the 'Dancing with the Stars' Finale
Dancing with the Stars on YouTube
Pardon the puns, but David Ross hit a homerun on the 'Dancing with the Stars' finale!
Two months ago, David Ross started his journey on 'Dancing with the Stars.'
We expected him to be adorable, to have a great time, to wear a bedazzled Cubs jersey, but we did not expect him to be in the finale.
Pinch yourself, it's a real thing.
And you know what else? He got a perfect score with his adorable freestyle routine.
Let's give a huge 'congratulations' to his partner, Lindsay Arnold.
This girl deserves like a humanitarian award or something if they don't win the mirror ball.
Lindsay and David will find out if they get to take home that trophy Tuesday night on ABC.
If you would've asked me three weeks ago if there was any chance that David Ross would win this season of 'Dancing with the Stars,' I would've said, hell no.
But, when Anthony Rizzo, Scottie Pippen and the MLB are tweeting about you, anything is possible.
P.S. I'd be lying if I said the 'W' flag didn't give me October baseball goosebumps.