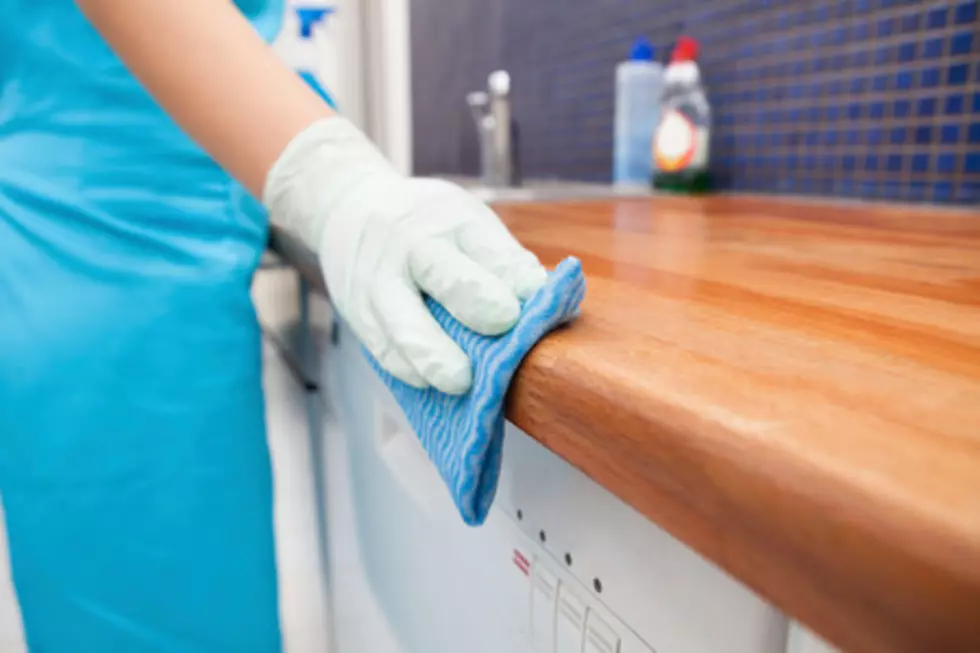 DIY Disinfecting Wipes Recipe
AndreyPopov/ Getty Stock / ThinkStock
On Monday Illinois Governor J.B. Pritzker strongly suggested that we all begin wiping down everything we buy from a store in the midst of the COVID-19 pandemic. It's a great idea in theory, but with a extreme shortage of disinfecting wipes in stores, I can't help but wonder how exactly are we supposed to pull this off?
There are a ton of tutorials for disinfecting wipes available online, but I will admit, I have been leary to try any of them yet because I have a tendency to screw anything up that requires following recipes. Desperate times call for desperate measures though, and I think I will be giving this one I found from midlifehealthyliving.com on Pinterest a try today.
All you need to make it is a roll of paper towels, some isopropyl alcohol, dish soap, water and a container to store your wipes in.
Midlifehealthyliving.com also has other variations of DIY disinfecting wipes recipes using bleach, and even some for DIY cleaners. Give them a try today, here.
One more thing, If you are looking for a way to disinfect things you bring home from the store that doesn't involves using wipes, try what Debbie in Rockford does. She sent us a message via the Q98.5 app that said;
I use 1 part bleach to 3 parts water. Place food in sink and spray with the bleach solution and then rinse off with water after a few minutes.
Thanks Debbie, I will definitely give that a go today!
Catch Lil Zim on 'Q98.5 Mornings with Lil Zim & JB' on Q98.5 from 6:00 a.m. to 10 a.m. Follow her on Twitter, Instagram, and Facebook
How to Make a No-Sew Face Mask From Leggings