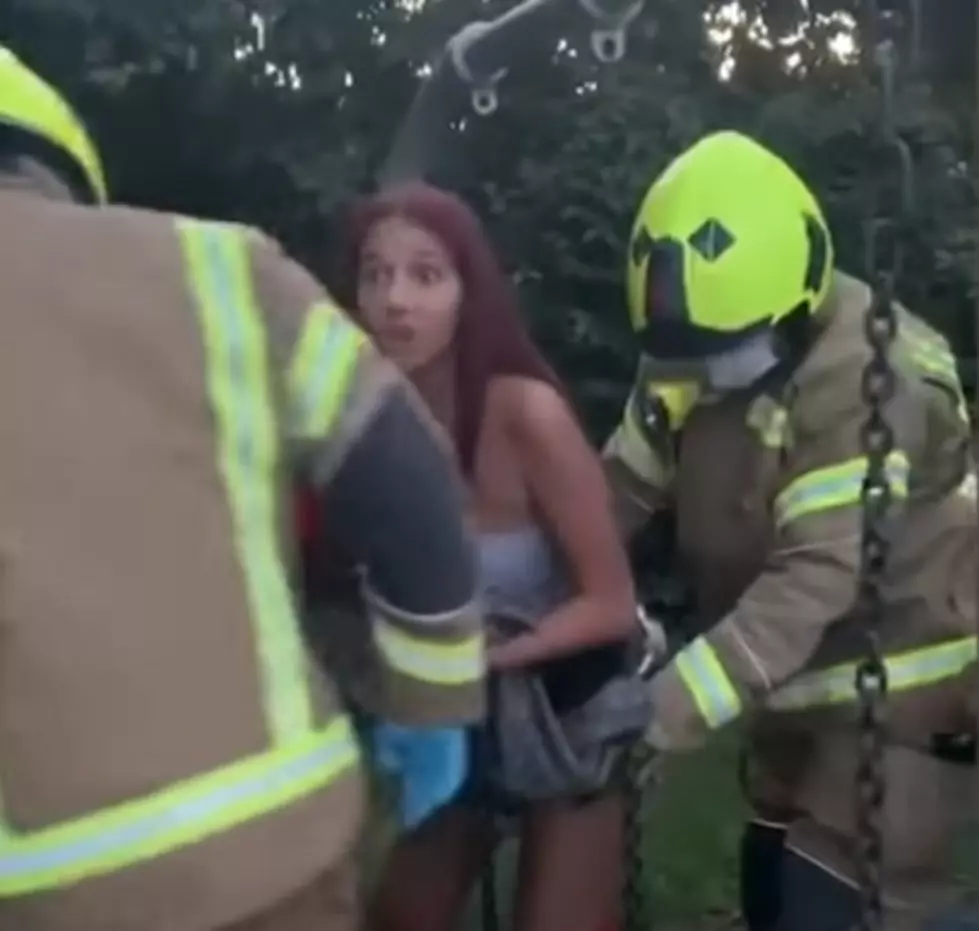 Do Your Kids TikTok? Teen Girl Has to be Rescued After Being Stuck in Baby Swing (Video)
YouTube
I never had to be rescued by firefighters because of something on MySpace.
TikTok, the latest in a line of social media apps where kids can so dumb stuff. This is the perfect example of some of that dumb stuff.
From New York Post  the young ladies needed to take turns sitting in a baby swing at a park, which was required for this TikTok... Layani Maclean, 14, got stuck in the swing for 90 minutes and firefighters were called to the scene.
The firefighters took the swing off, and used a cleaning solution to have Layani squeeze out. While this seems harmless, and a complete waste of time for the first responders...there are some seriously dangerous and stupid things kids are doing on TikTok, so be aware.
The Funniest Coronavirus Memes & Tweets That Will Get Us All Through This
Enter your number to get our free mobile app