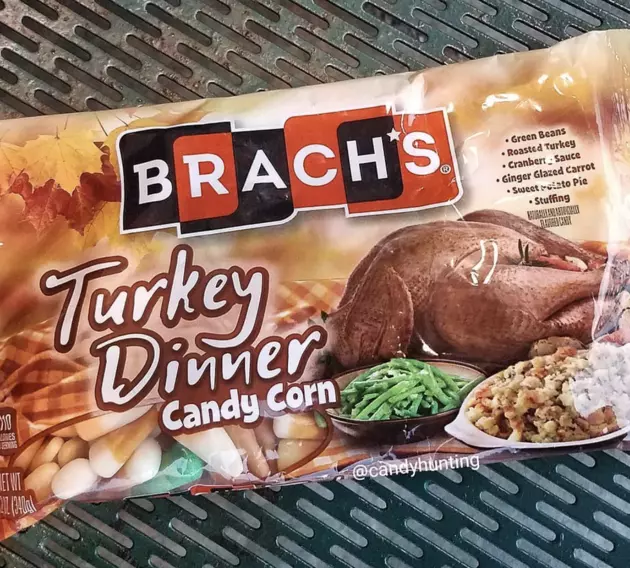 EW! If 2020 Was a Candy, It Would Definitely be This
Credit CandyHunting Via Instagram
Was the phrase "Hindsight's 2020" just one giant warning this entire time? Because that's what it's starting to feel like.
Candy corn is a very triggering topic for a lot of people. You either love candy corn or love to hate it. Either way, this new candy corn flavor is just wrong. So much so that it feels like it has to be a joke, but unfortunately like everything else weird in 2020, it's actually happening.
Here's the candy I'm talking about -
No you're not having a 2020 fever dream, you're really looking at TURKEY DINNER FLAVORED CANDY CORN.
The candy corn is flavored to taste like every part of a turkey dinner, which includes green beans, roasted turkey, cranberry sauce, ginger-glazed carrots, sweet potato pie, and stuffing.

From the looks of it, the bag has a bunch of different colored candy corn inside, with each being one specific flavor.
The thought of reaching into a bag of candy corn, grabbing a handful, and taking a bite of sugary turkey dinner flavors is just too much for me. Maybe if you're REALLY into candy corn and REALLY into Thanksgiving dinner you'll like them.
The original Instagram post said that the candy was found at a Walgreens. But I'd call and double check that your local one has them in stock. I mean, do you really want to drive all the way to the store for THESE things only to come home empty handed? I think not.
Gallery — Every Movie Theater Candy, Ranked: