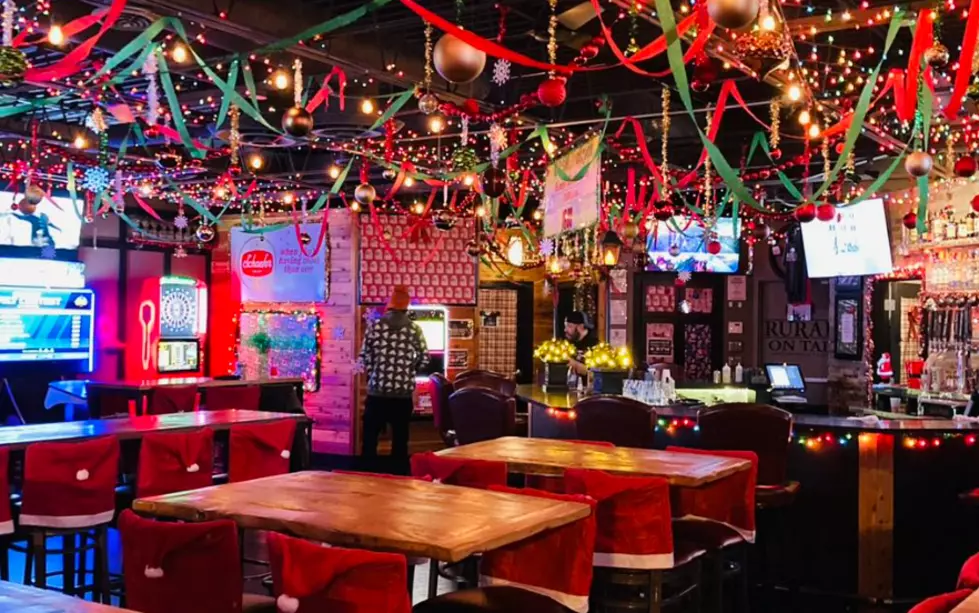 Finally This Big Illinois City Has a Christmas Bar!
Rural on Tap VIA Facebook
We've been waiting years but finally, Rockford has a Christmas bar so we can really get lit this holiday season.
Happy December 1! It's time to make sure you're wearing red and green, eating cookies and singing Christmas carols!
Ok, maybe not all day every day, but it's definitely a good time to surround yourself with Christmas cheer.
For the last decade or so, Christmas bars have been popping up all around the country including a few very popular spots in Chicago and surrounding Illinois towns.
But not here in Rockford.
Nope.
I've been hanging here for almost a decade and I've never seen a bar or restaurant go all out until now.
HOLY CHRISTMAS RURAL ON TAP LOOKS INCREDIBLE!
I honestly almost didn't even recognize the bar and I've been there many times. It truly looks like it's filled with holiday cheer. How did it get so cheerful? That looks to be the work of the Savvy Events ladies. Which does not surprise me. Because Ashley and Sav are incredibly talented and creative. I mean, c'mon, just look at all of these photos!
 

 

 

View this post on Instagram

 

 
I'm just saying... if you want your holiday decor to look better than the rest, you might want to give them a call.
View this post on Instagram
A post shared by Savvy Event Co (@savvyeventco)
And... if you want to feel like an elf on your next girls' night out, you probably want to head to Rural on Tap.
I sure hope they have some Holiday cocktails available too!
28 Illinois Elf On The Shelf Ideas You Should Totally Steal
Elves have been busy the last couple weeks and now ere in the home stretch to Christmas. Is your creativity stretched to its limit? These ideas will help.
LOOK: See what Christmas was like the year you were born