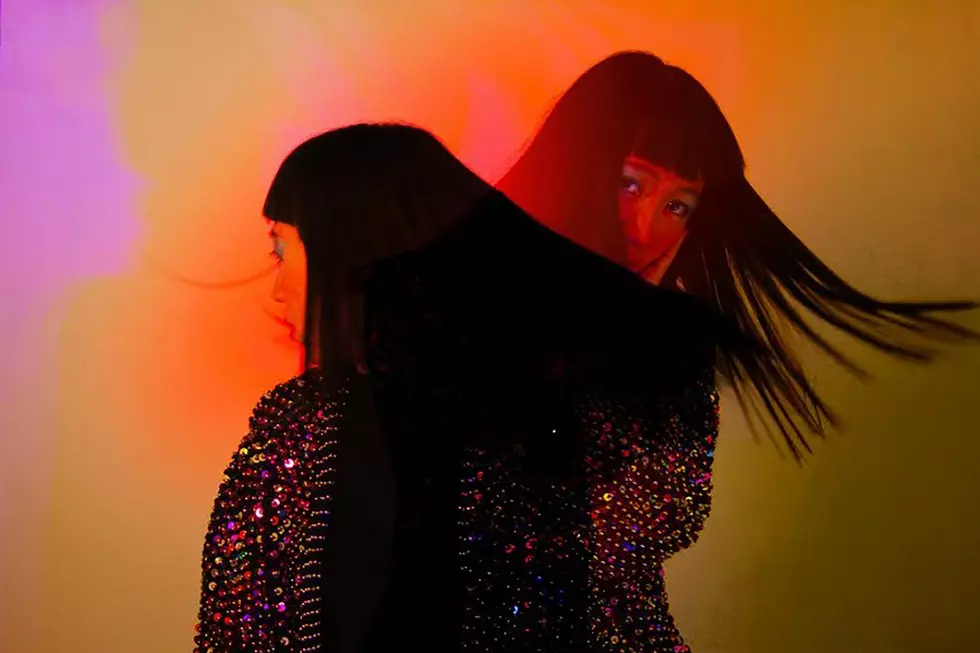 French Concession Invites You to Her Regal 'Moon Palace': PopCrush Premiere
Courtesy of French Concession
Elle Chau Yin Chi has spent time in Hong Kong, Barcelona, Singapore, Nepal and Tokyo. While she now calls Waikuku Beach, New Zealand her home, her music knows no cultural or, perhaps, planetary boundaries. If anything, her sound is more akin to that of an alien princess than a jet-setting human.
In 2009, the young Chinese artist launched French Concession, an experimental art-pop project, in Shanghai. Over the past eight years, the singer-songwriter has incorporated and fused the diverse sounds she's encountered while globetrotting in order to craft something excitingly new and delightfully foreign, yet strangely familiar.
Her latest offering, a dreamy, shimmering mid-tempo aptly titled "Moon Palace," showcases Yin Chi's effervescent songcraft effortlessly. Regal horns punctuate a flurry of swirling, spaced-out synths, while the singer's zephyrous, disembodied vocal floats like a cloud of cosmic stardust, calling out, "Come to me, come to me, slow."
Part space disco, part electro-poetry, the track wouldn't sound out of place on Bjork's 2007 psych-tribal dance magnum opus, Volta, or Grimes' 2012 game-changer, Visions.
"'Moon Palace' is one of those songs that came to me naturally and out of a moment of inspiration," the artist shares. "I introduced the use of brass instruments as a feature, which is sort of rare in my music production. It suits the 'scenery' of the track, as I imagine a welcoming band of horns and trumpets upon us the listeners entering into a grand 'moon palace.'"
If you're currently picturing the ethereal, crystalline Moon Castle from Sailor Moon, however, note that French Concession's vision comes from a much more folkloric, personal place of inspiration.
"There are a lot of fantasy myths about the moon in the East, including in China and Japan, and they often portray the moon as a place where time stops and beings live forever," she explains. "I hope listeners are able to escape their reality for a moment and enter a fantasy world when listening to this song."
"Moon Palace" is off French Concession's forthcoming EP, Empress.
Meet the Alternative Girls of Pop: