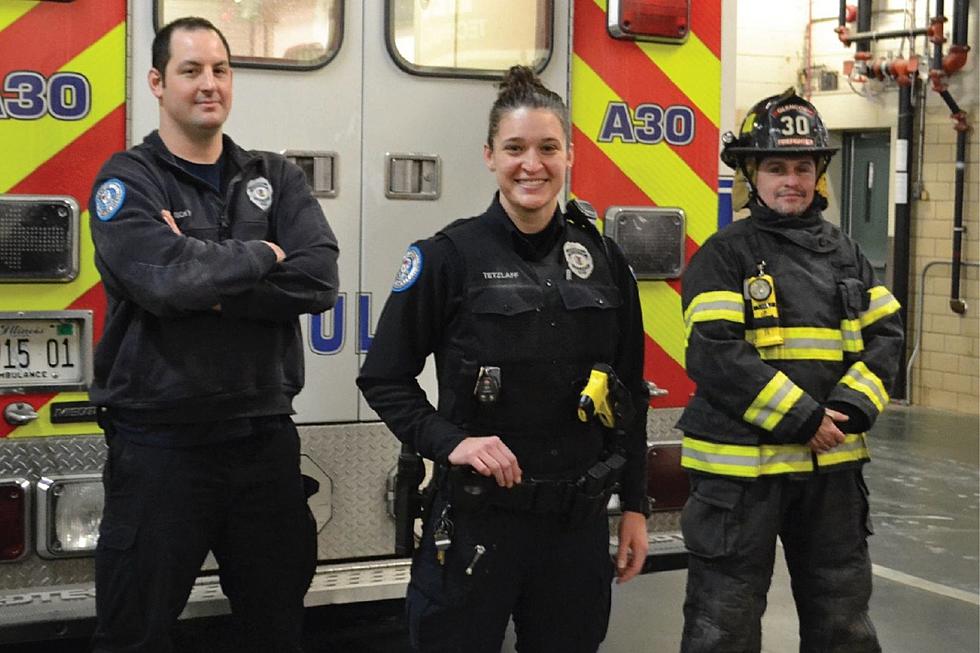 Genius! Police and Fire Surprisingly do the Same Job in This Illinois Village
Village of Glencoe via Facebook
I accidentally stumbled upon this one last night and I was completely surprised.
It's funny because I never thought this was possible. In my mind, having police and firefighters do the same job is something I never considered.
Never mind the fact that I always thought there was a huge rivalry between cops and fire. Then again, everything I know about that comes from Brooklyn Nine-Nine.
Anyway, I noticed on Reddit user Johnnybravo60025 mentioned this:
Random fact but Glencoe's firefighters are also their police officers.
At first, I was like, "No, way." and on second thought, "That's actually kind of awesome."
So yeah, in Glencoe Illinois, there are no cops, firefighters, or EMTs, only Public Safety Officers.
In essence, PSOs have three careers at once - sometimes serving as a police officer, firefighter and EMT in a single shift. This unique model of providing safety services requires that new PSOs attend both the police and fire academy, followed by rigorous ongoing training throughout their service with the Village.
It's the perfect job if you've ever said to yourself "I want to be a cop but a firefighter too."
The starting salary for Glencoe Public Safety Officers is $72,000 according to the Village of Glencoe website.
All that being said, I'm not so sure Glencoe isn't looking for help right now. There was a post in January on Facebook mentioning they were hiring but who knows if the position is still open.
Either way, if you want to be a police officer, firefighter, and EMT at the same time, you can register for "recruitment alerts" and get notified when there's an opening.
LOOK Inside This Vintage Illinois Fire Department Extrication Vehicle from the 1970's
This unique vehicle was listed on Facebook Marketplace in December 2021.
Take a Look Inside an Abandoned and Creepy Chicago Police Station
If you were wondering what a police department would look like in an apocalypse, look no further.