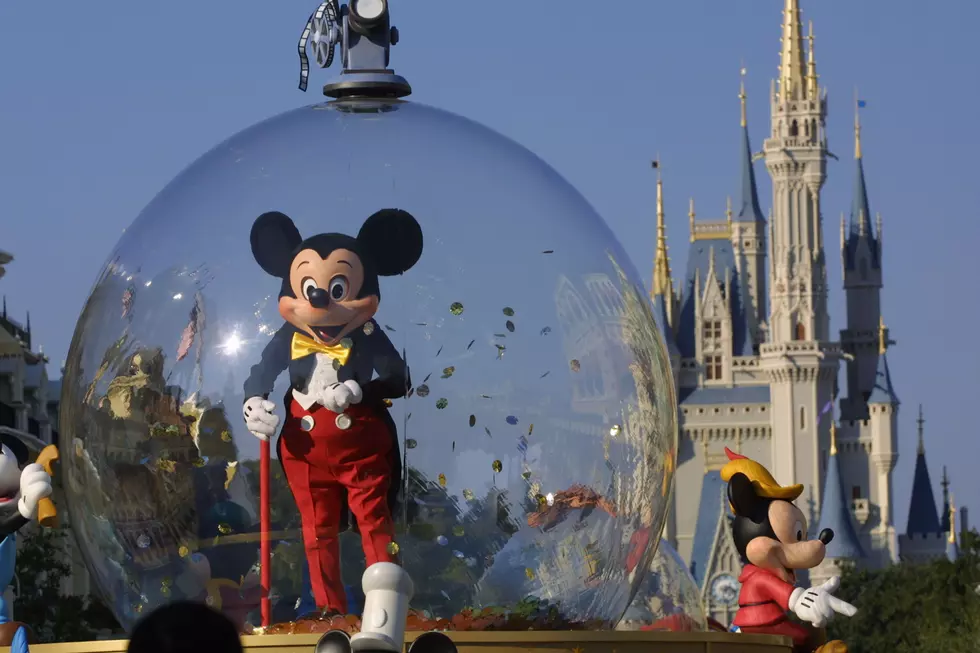 Get Paid To Watch Disney Movies
Joe Raedle
Think you've seen Frozen and heard Let It Go one too many times? What if the next time you had to sit through it you got paid $1,000? According to WTVO, Disney is offering you a chance to make some money just for watching their movies.
All you have to do is apply here.
Best of luck to all my competition.... ahem... I mean you.
Here are some more details about who'd be a perfect fit:
Must be age 18 or older
Must be a US citizen or permanent resident
Must be swift as a coursing river, with all the force of a great typhoon
(Ok, we're totes joking about that last one.)
And hey, if you're willing to get on screen and tell us all about your favorite Disney movie in a video, more phenomenal cosmic power to you!
Along with $1,000, our biggest Disney fan is in for a few more gadgets and gizmos aplenty (and whozits and whatzits galore). Here's a preview of some of the fun we'll send your way:
$1,000 to turn you into the main event, like no king was before. (Better brush up on your roar.)
A subscription to Disney+ for one whole year. That's 335 more days you can fill with your fave characters and songs. Yasss!
A Disney-themed movie-watching kit. Snuggle up and ask your friend to pass the popcorn. We've got you covered with this cozy mouse-themed blanket, four cups that would make Mickey proud, and the cutest Pixar popcorn popper we've ever seen, complete with movie theater popcorn kernels.

If we select you as our biggest Disney fan, you'd better be prepared to watch 30 Disney feature films or full episodes of your fave Disney show—and you've got 30 days to finish them all. Right down to the credits.

We're gonna need more popcorn.

If you need help narrowing your favorites down to a mere 30 movies and shows, we're here to help. Here are some of our favorites and a few shows we're really excited about:

101 Dalmatians
Aladdin
Boy Meets World
Cars
DuckTales
Finding Nemo
Frozen
Hercules
High School Musical
The Incredibles
Kim Possible
Lilo and Stitch
The Lion King
The Little Mermaid
Malcolm in the Middle

The Mandalorian
Moana
Monsters University
Pirates of the Caribbean: The Curse of the Black Pearl
Ratatouille
Remember the Titans
Rogue One: A Star Wars Story
The Simpsons
Star Wars: The Clone Wars
That's So Raven
Toy Story
Up
Wall-E
The World According to Jeff Goldblum
Zootopia